Hi Pabbly Support team,
I wanted to create automation from an entry (Fluent Form) submission to the generation of a .pdf file at Google Drive. The form has an image upload feature, and all text-based data is captured and populated in the .pdf template. My issue is the image can't be captured as in the Google Docs and converted to .pdf thereafter.
My flow as follows :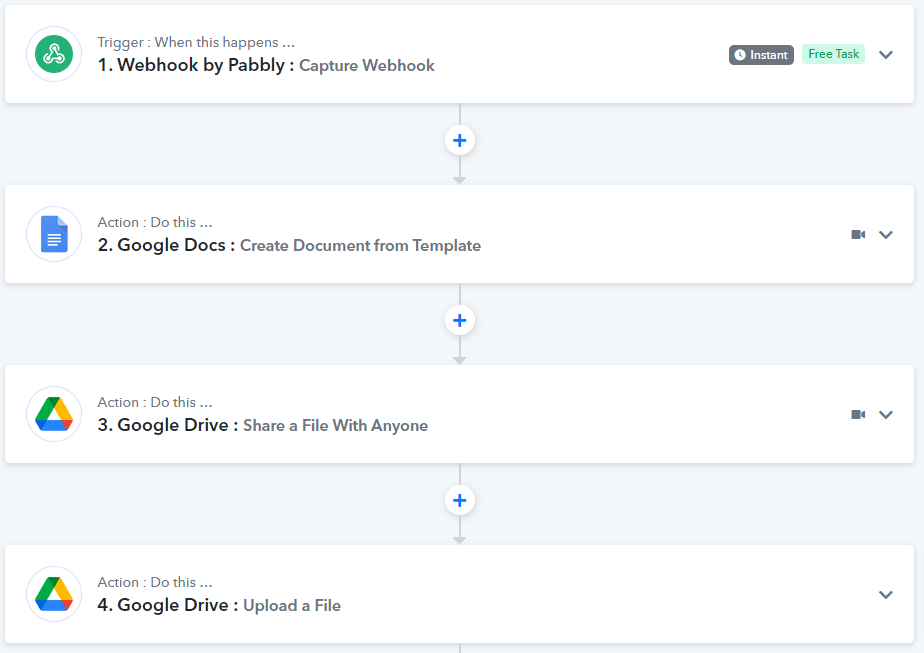 Pabbly Webhook from Fluent Form (there's no Image Upload label/value)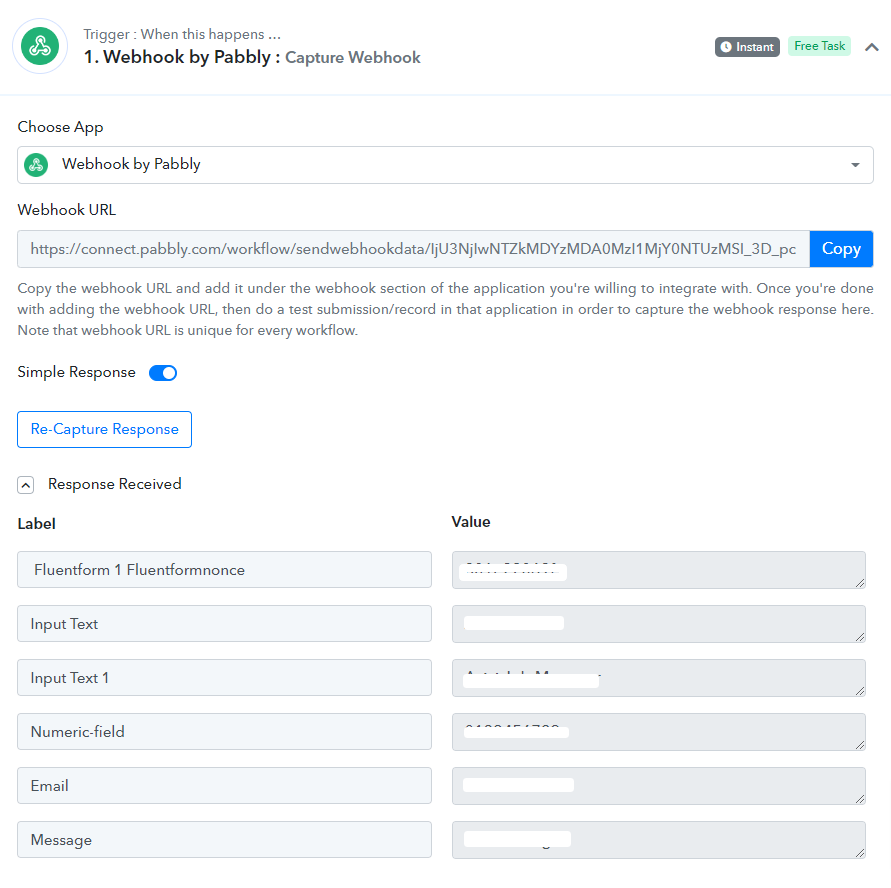 And this is the Google Docs field captured from 1st Step (Pabbly Webhook), but I can't map data for the Image Upload field as there's no Image Upload field in Pabbly Webhook.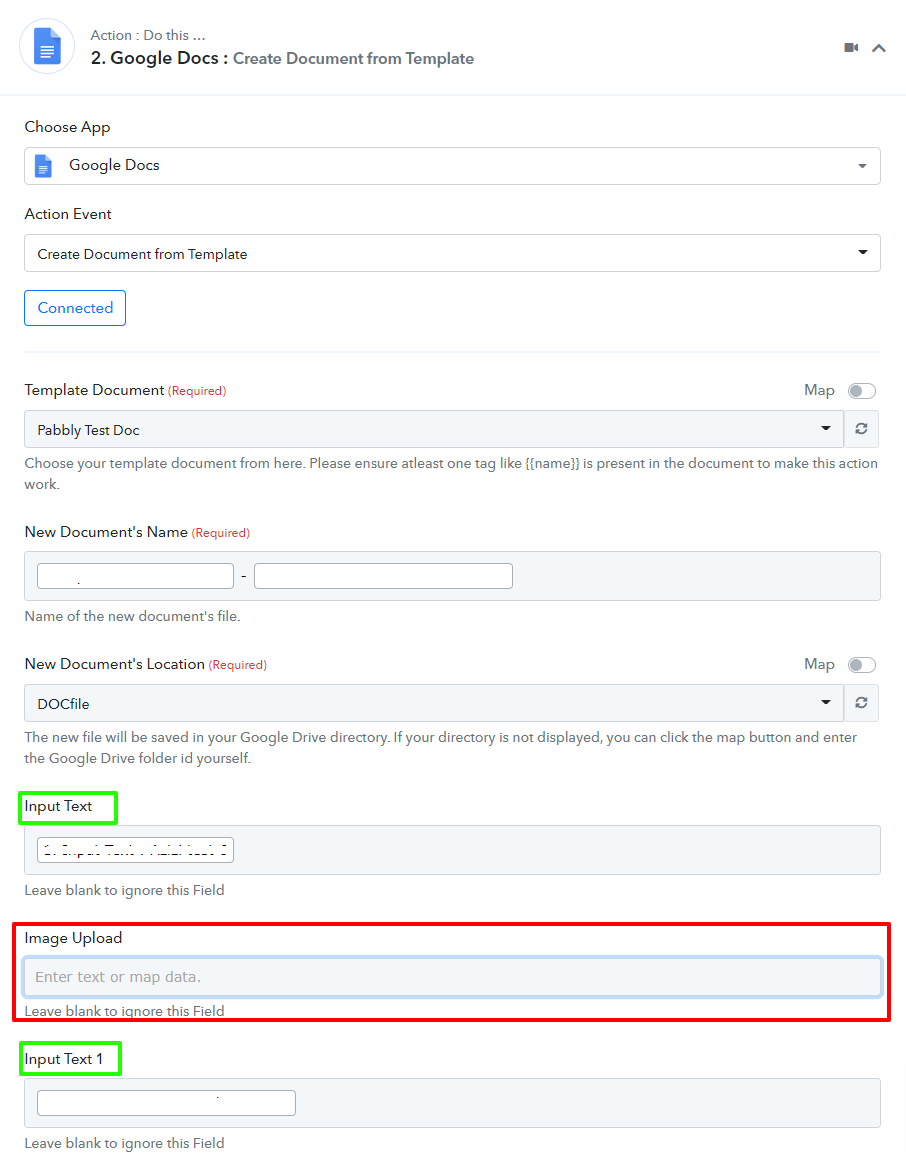 Appreciate your assistance with the data mapping for the Image Upload. Thank you.