I have used Pabbly to connnect Amelia and SMS-it to send out reminders.
It has been working until recently when the date formatter is not working properly any more. I can't get the date into to sms-it.
Nothing has changed and it worked previously but now I keep getting "result: no data". I works if I do it manually but not when i start it or if I check it again it's not working.
You can see down here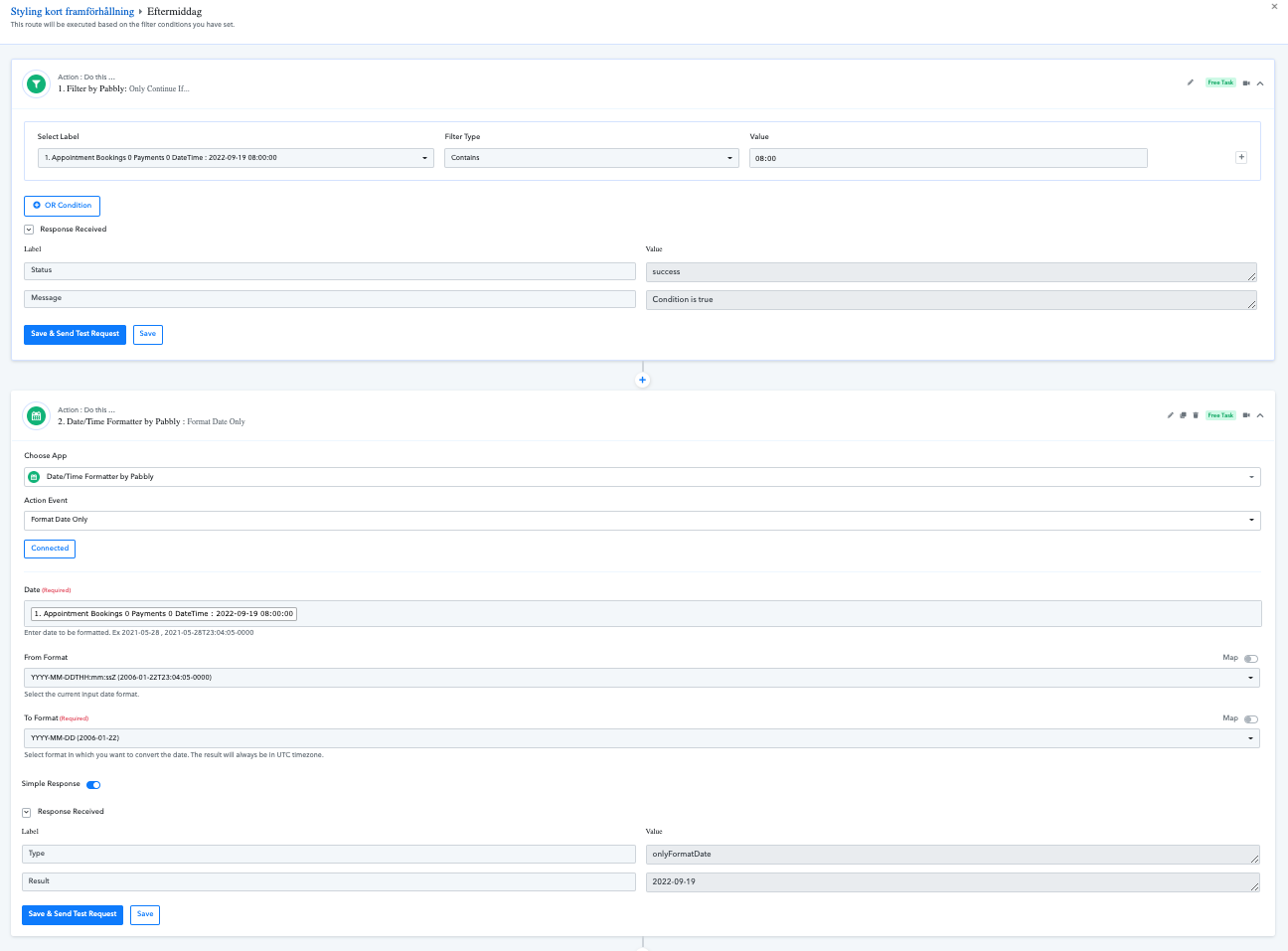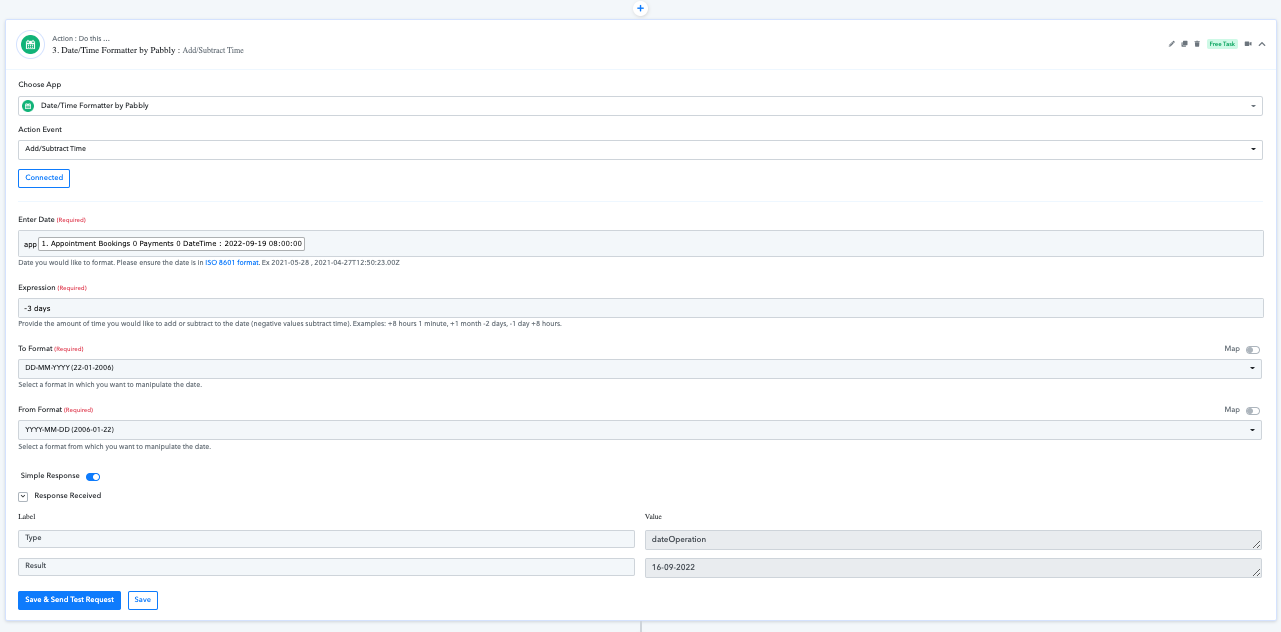 But after I have saved it and try to run it I get this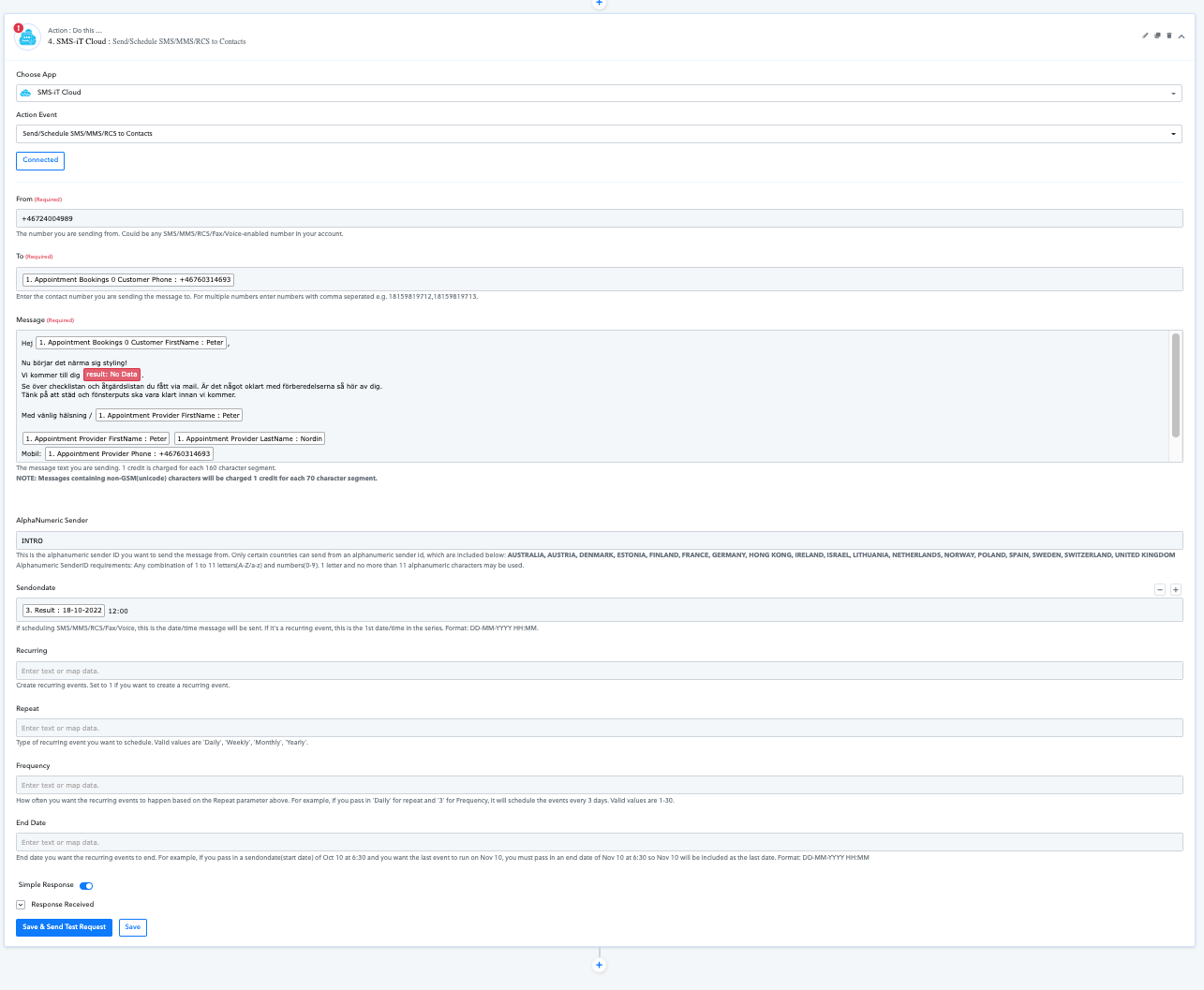 What is happening? why does it suddenly not work?