Empty Data Error
When your Lead Ads form does not hold any lead information, you will probably see an error as shown below -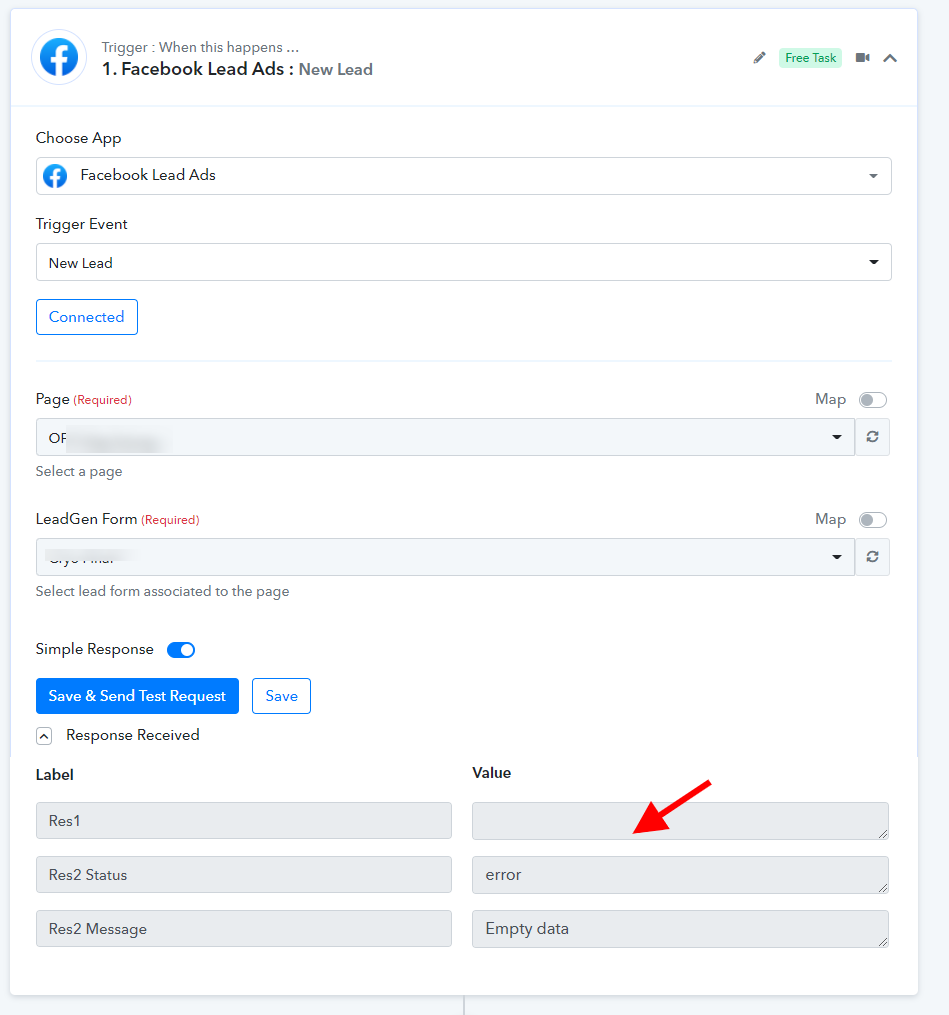 How to fix it?
If your Lead Ads form has no lead information, then you can submit dummy lead information using the Facebook test tool. Simply submit the lead form and then click on the "Save & Send Test Request" button -
https://developers.facebook.com/tools/lead-ads-testing
Then you should be able to see the proper response as shown below -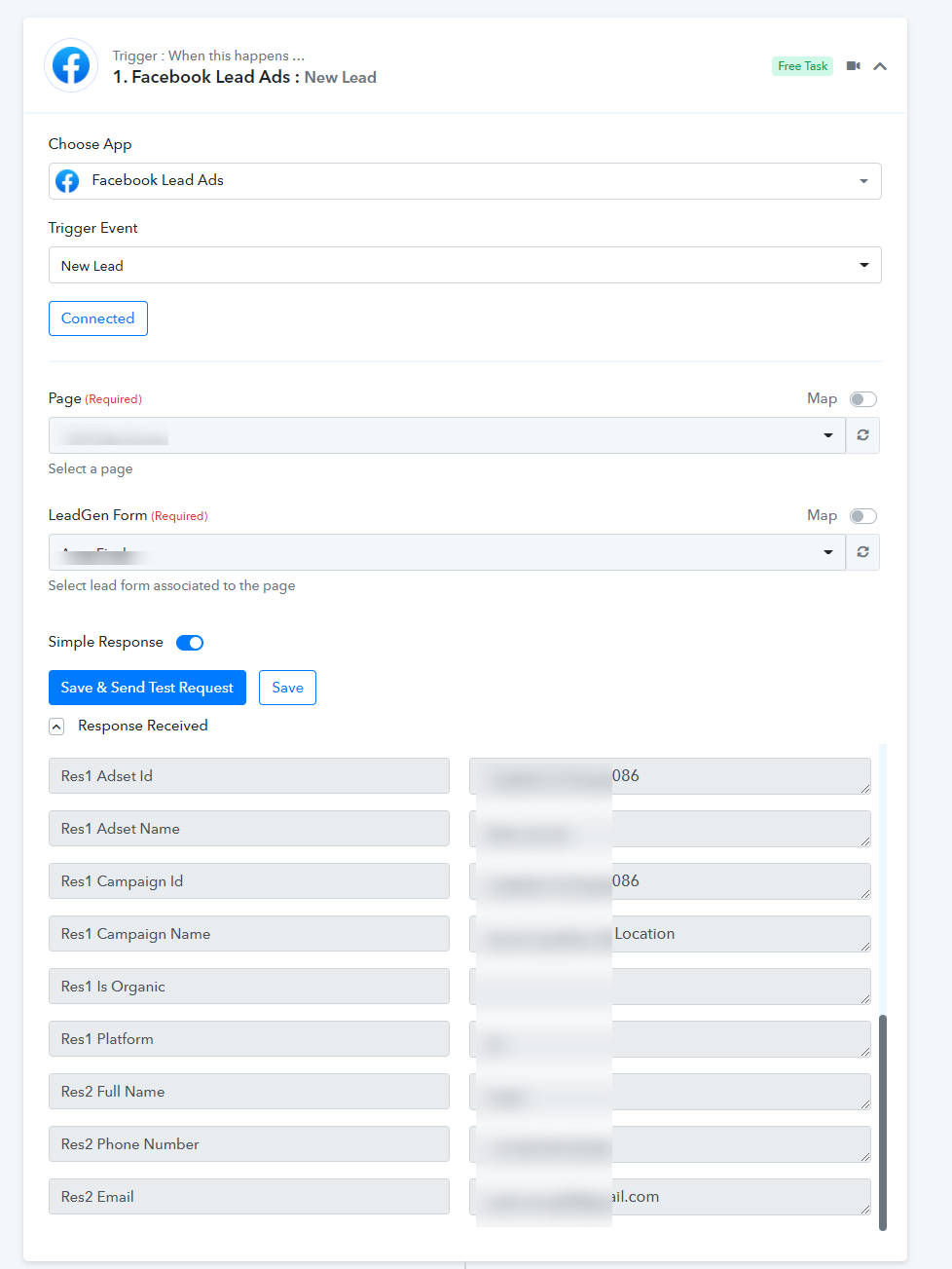 Don't see your Page listed?
Access your account's settings to confirm the connected account has correct 'Manage Page' permissions and then re-connect your account. You directly check whether you provided all permission to Pabbly Connect for all Facebook pages from here -
https://www.facebook.com/settings?tab=business_tools&section=active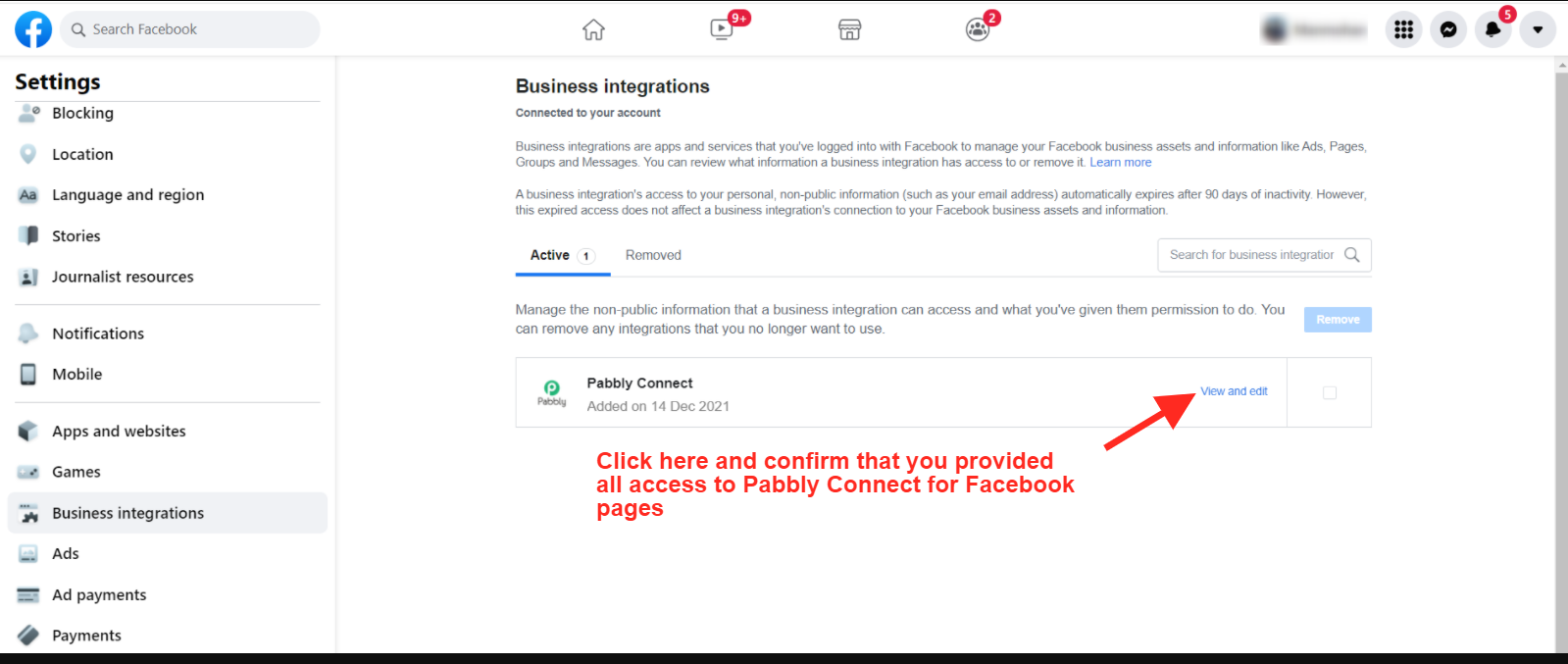 Use Res2 Field for Lead Information
Always use Res2 field for mapping the lead information in the next action step.
Do check if you have provided proper access to fetch the lead details as mentioned here -
https://www.facebook.com/business/help/540596413257598?id=735435806665862
Last edited: