Hi, need your help to solve the problem.
Currently, I'm fetching JSON data from another application to Pabbly Webhook every 3 hours and forwarding the data accordingly to Google Sheets by 'Add New Row' service. The data size is quite small, with only 30 records of data per fetch.
I've followed the suggestion to put 5 minutes delays between the Webhook to Google Sheet 'Add New Row'.
as suggested by Pabbly's team in the Forum :
https://forum.pabbly.com/threads/pa...rror-response-not-received-in-25-seconds.855/
But the success rate is only 75-80%, while 20 - 25% of data always partially failed on the Google sheets step with the error message 'response-not-received-in-25-second'
Here is a few example capture screens: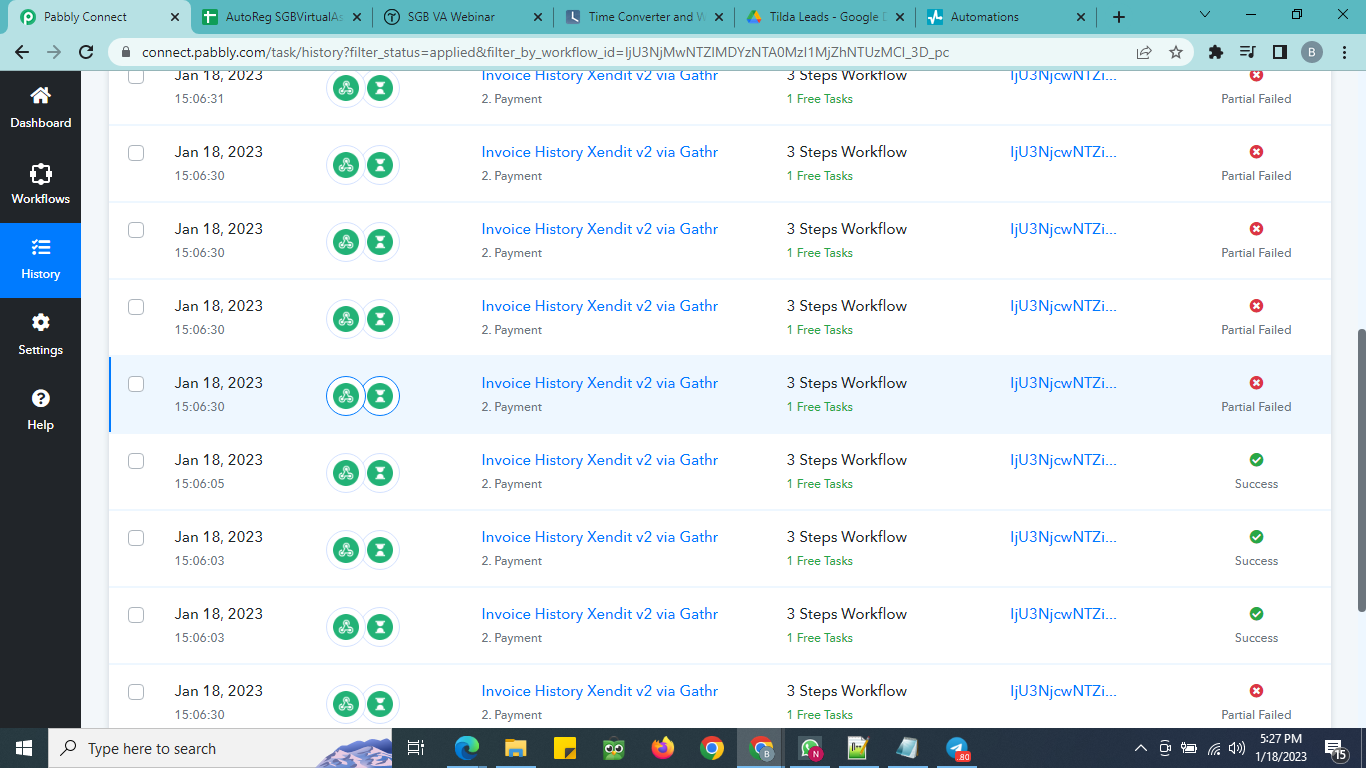 Details :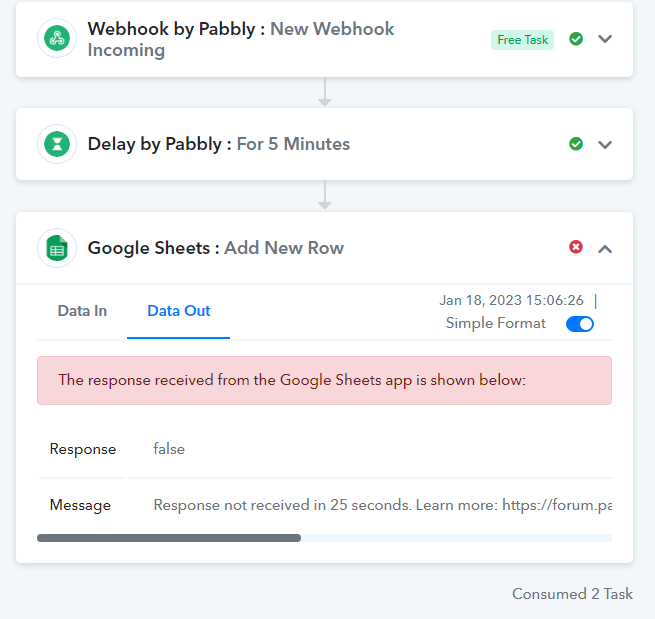 Name of workflow :
Invoice History Xendit v2 via Gathr
Automate your sales and marketing with Pabbly. Unite email marketing, lead capture, WordPress themes, subscription all at one place.
connect.pabbly.com
Appreciate your help.
Thanks