I connect to Google Sheets every time I get a quotation request on my website.
I'm finding the connection to Google Sheets really unreliable. A workflow can fail due to "error 500" or "failed to get a response from Google Sheets within 25 seconds", and then work fine when rerun (without edits) just seconds later.
Failed workflow: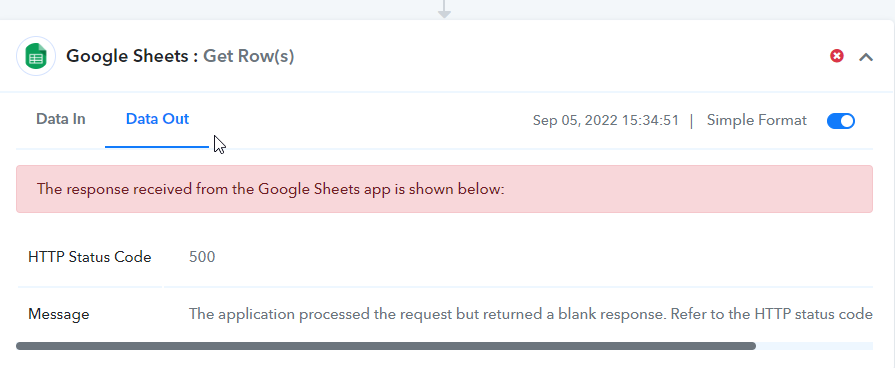 or

Just moments later, I rerun the failed workflow: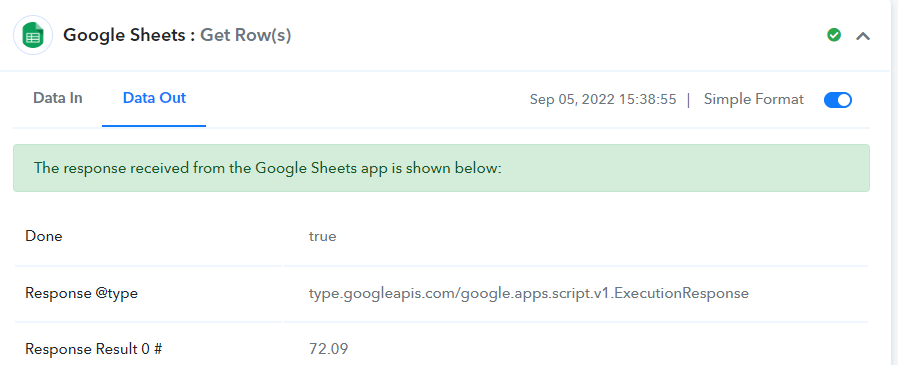 These errors happen over 50% of the time: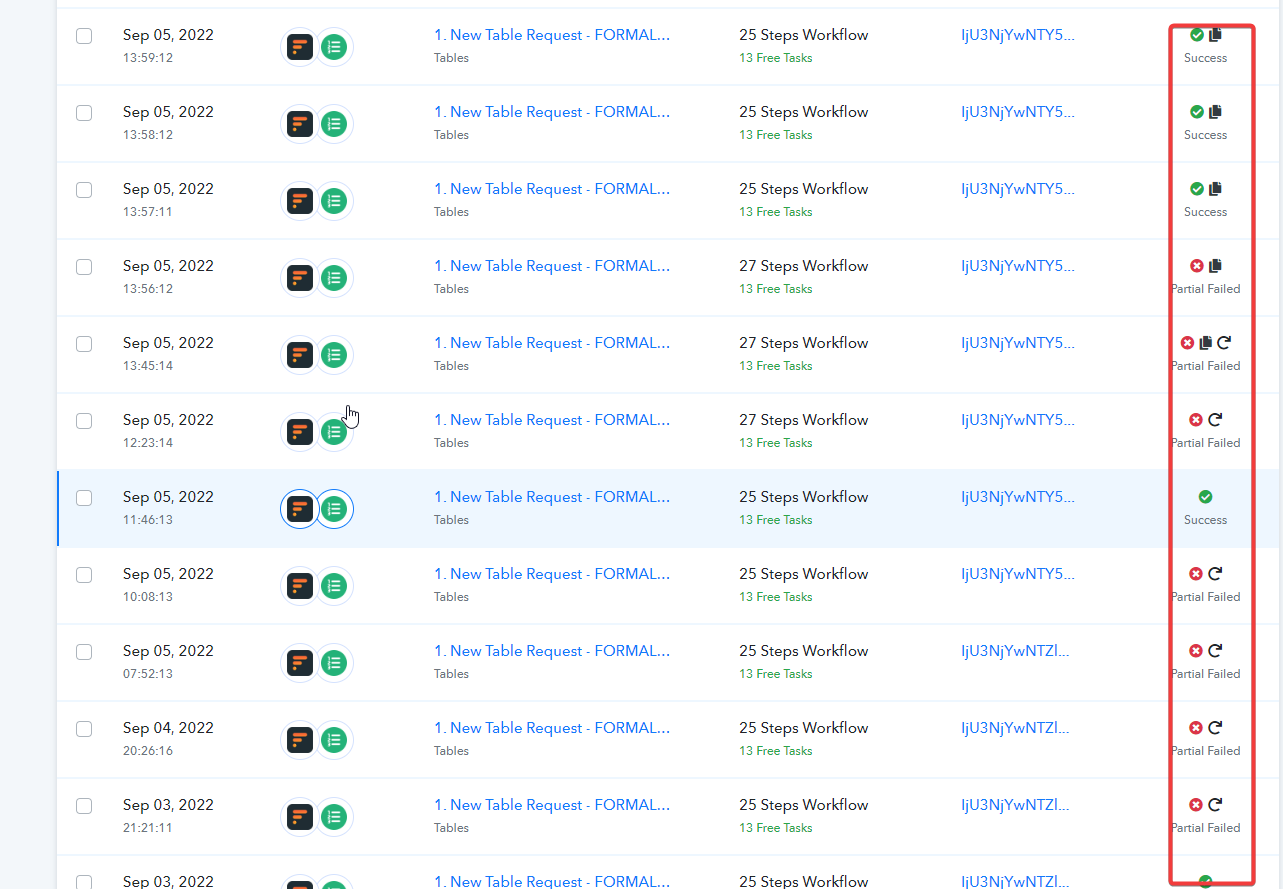 Is anyone else getting this? Is there something I can do?