How to set GoogleCloudPlatform ID in Google Sheets AppScript ?
I'm using appscript with google sheets in order to use custom functions on the spreadsheet.
In order to avoid OAuth2.0 authorization for every new copy of my sheets template file used by my team.
I need to set the gcp id value into google appscript wich is linked to the sheet file.
Can you help me ? i cannot find either in sheets/drive actions in Pabbly a way to create this automation.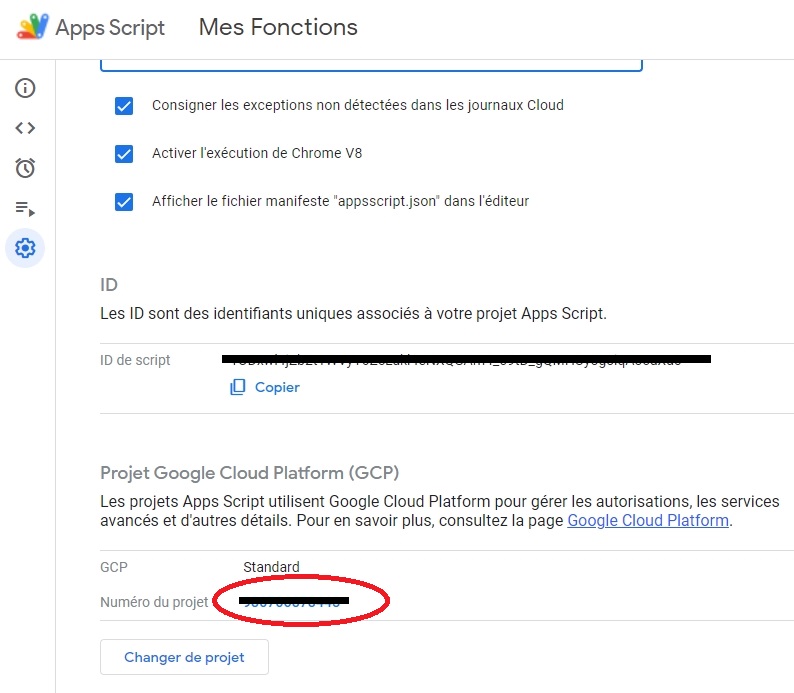 Thanks by advance
Friendly, Matthieu