In Gmail, I have a filter set up that automatically forwards emails with a specific subject line to Pabbly's email parser.
In Pabbly Connect, I use the email parser as a trigger to then save the email's attachments to a specific Dropbox folder. And since each email has two attachments, I repeat the step (shown below) to first find the Attachment Links 0 and then Attachment Links 1.
Since the attachments all use the same name (sales report.xls and sales report.pdf) each month, I opted to use the subject line of the email as the filename since that's specific each month.
But somehow, I need Pabbly to recognize the file extension of the attachment and retain that. So, while it needs to note if the file is an Excel file or PDF, I want it to apply the subject as the filename.
Is that possible to do?
Here's my original attempt. This version stores the file in the DropBox, but because of the colon in the filename, it only appears in the online version of DropBox. My Windows application can't show it because of the special character. So I have to rename it in the browser version for it to appear on my computer.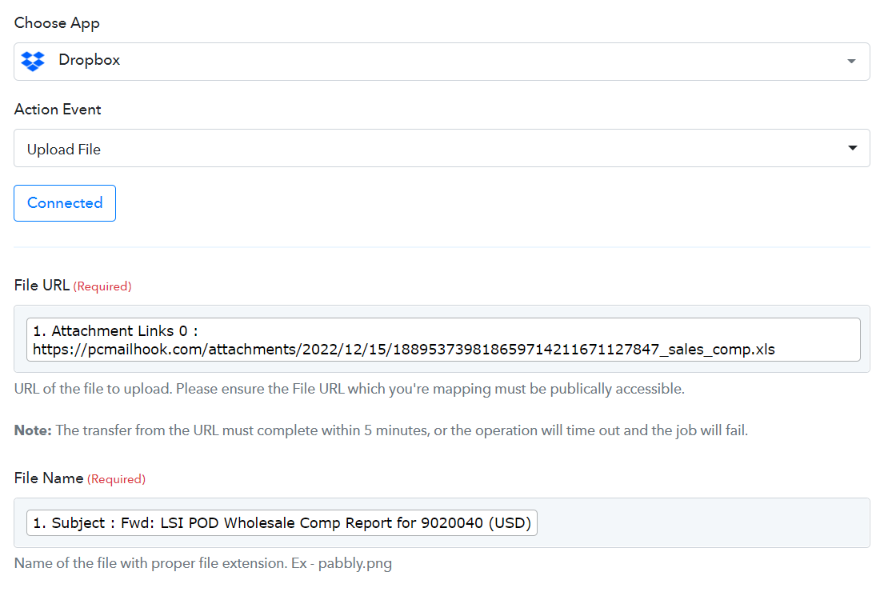 To get the file extension to be retained, I tried appending an underscore and the Attachment Links 0 to the filename.

But that gives me a malformed path error when I test it.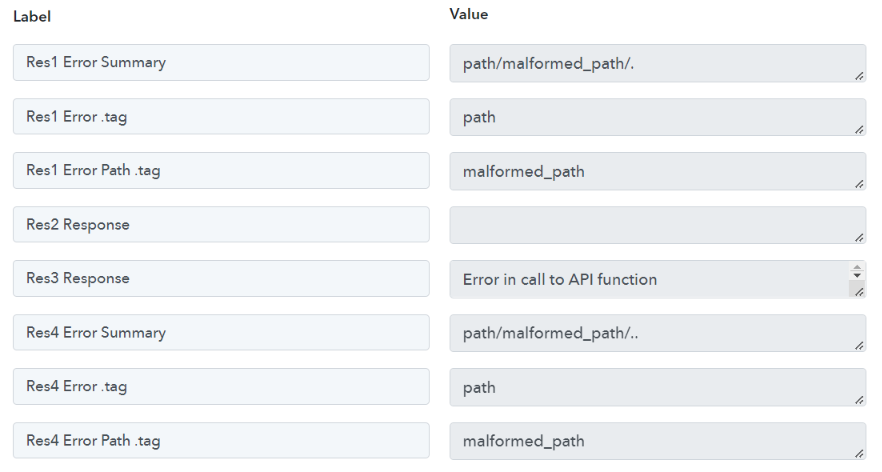 I have not made any changes to the path, which worked fine when I first started working on this last week.
I'd appreciate any help I can get in trying to set this up successfully. Please note that I'm coming from Zapier to Pabbly and finding the learning curve to be very challenging. So, if you could be very specific in your suggestions, I'd appreciate it.
All the best,
Tara