Getting Started with PDF.co​
PDF Web API for reading PDF, edit PDF documents, converting HTML to PDF, extract from PDFs. Generate PDF & barcodes. Read QR codes, fill & sign PDF.
How to Configure Actions in PDF.co?

1.
Select action from the PDF.co Action Module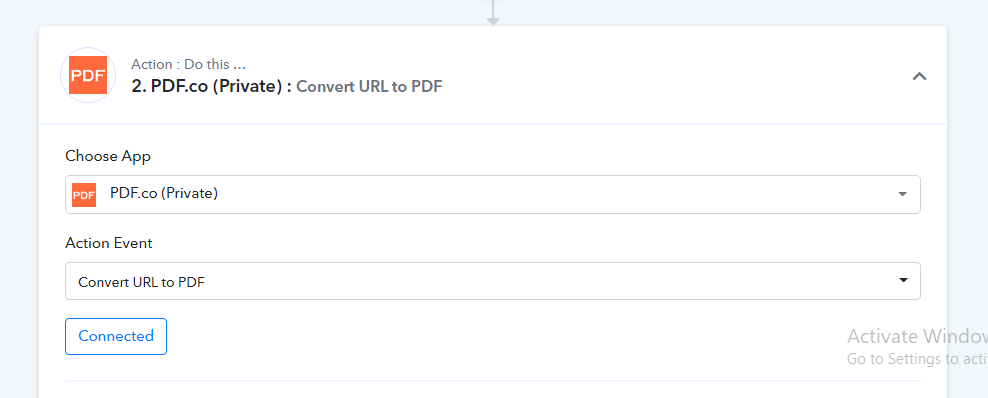 2.
Provide all the necessary fields in a specific action
3.
After action step use Deplay by Pabbly module to set delay for atleast 3 to 5 min based on the content to
fetch because large content requires more time to be processed so that we can receive status as Success in Check Job Status action (next step).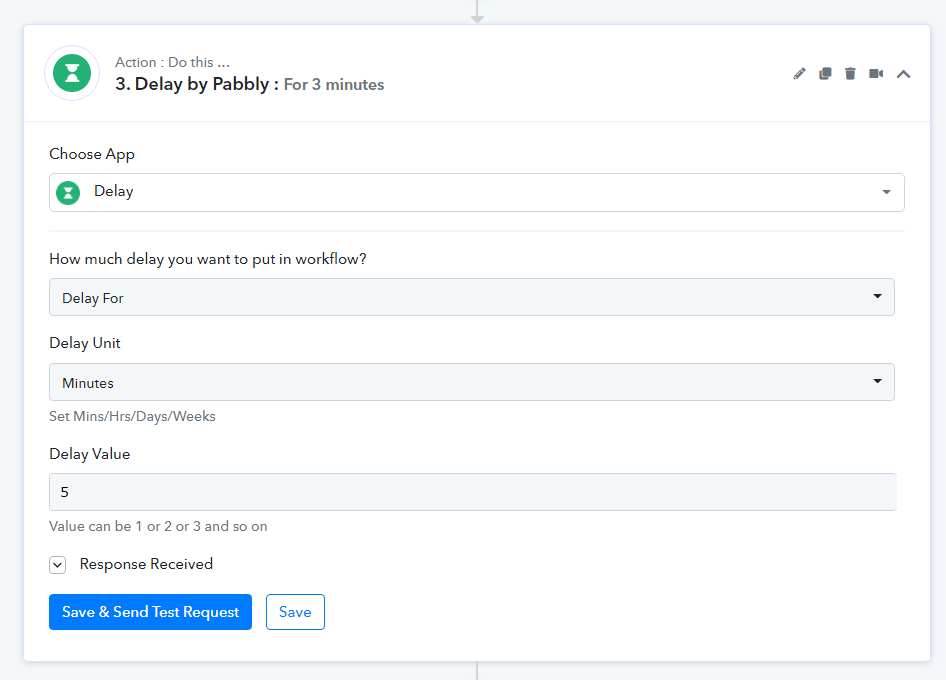 4.
After delay step we need to check the status of the Job for that we will map the Job ID from Step1 and will save and send test request to see the status.
If the status comes as success then it points that our job is successfull otherwise if you see status as working then you need to increase deplay time more
so that status to be returned as success.
Final workflow will look like this