Hi. I already followed the steps to add an endpoint in Stripe, and I selected the events.
Then, I logged in to my Stripe account (in test mode), and I created a new customer with a new subscription, but Pabbly doesn't capture any data. Can you advise on this?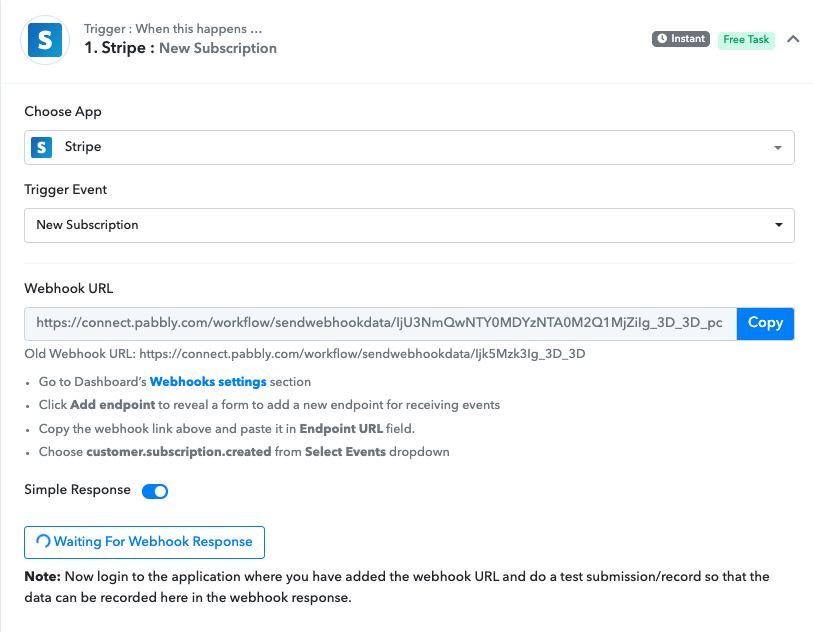 Thanks for your help!