Getting started with Twitch Integration inside Pabbly Connect requires an app registration in the developer area:
https://dev.twitch.tv/login
After login, you will get into the console area, where you can register your application details under the
Applications
tab as shown in the below screenshot -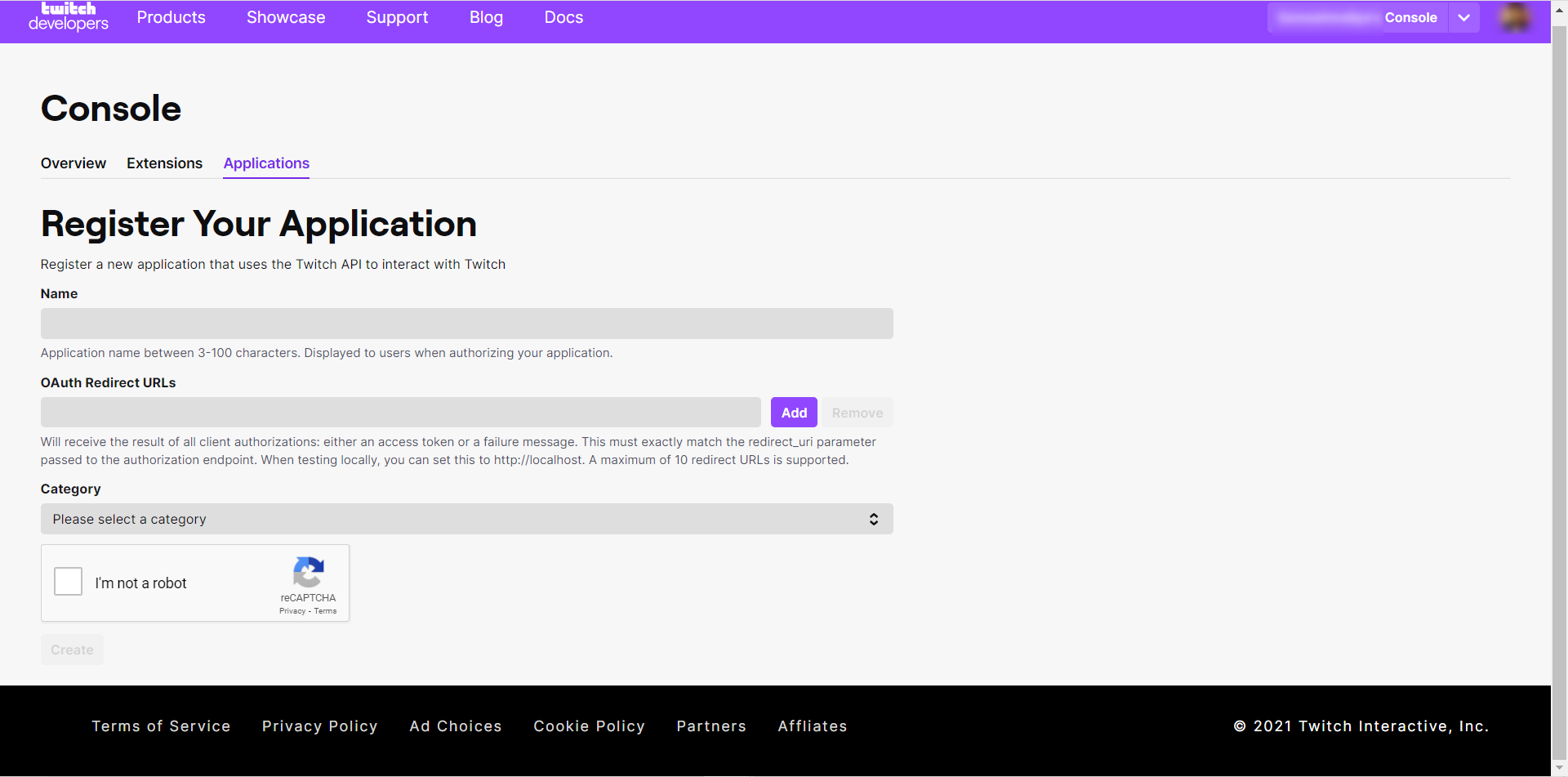 For getting the
Client ID
and
Client Secret,
you need to follow the steps explained below -
1. Enter your Application name ex:
Pabbly Connect
, choose
Application Integration
from category dropdown, and for
OAuth Redirect URL
s, you can simply enter this URL
2. Click on Create button and you will be redirected to the Developer Applications page, from the recently created app click on
Manage
.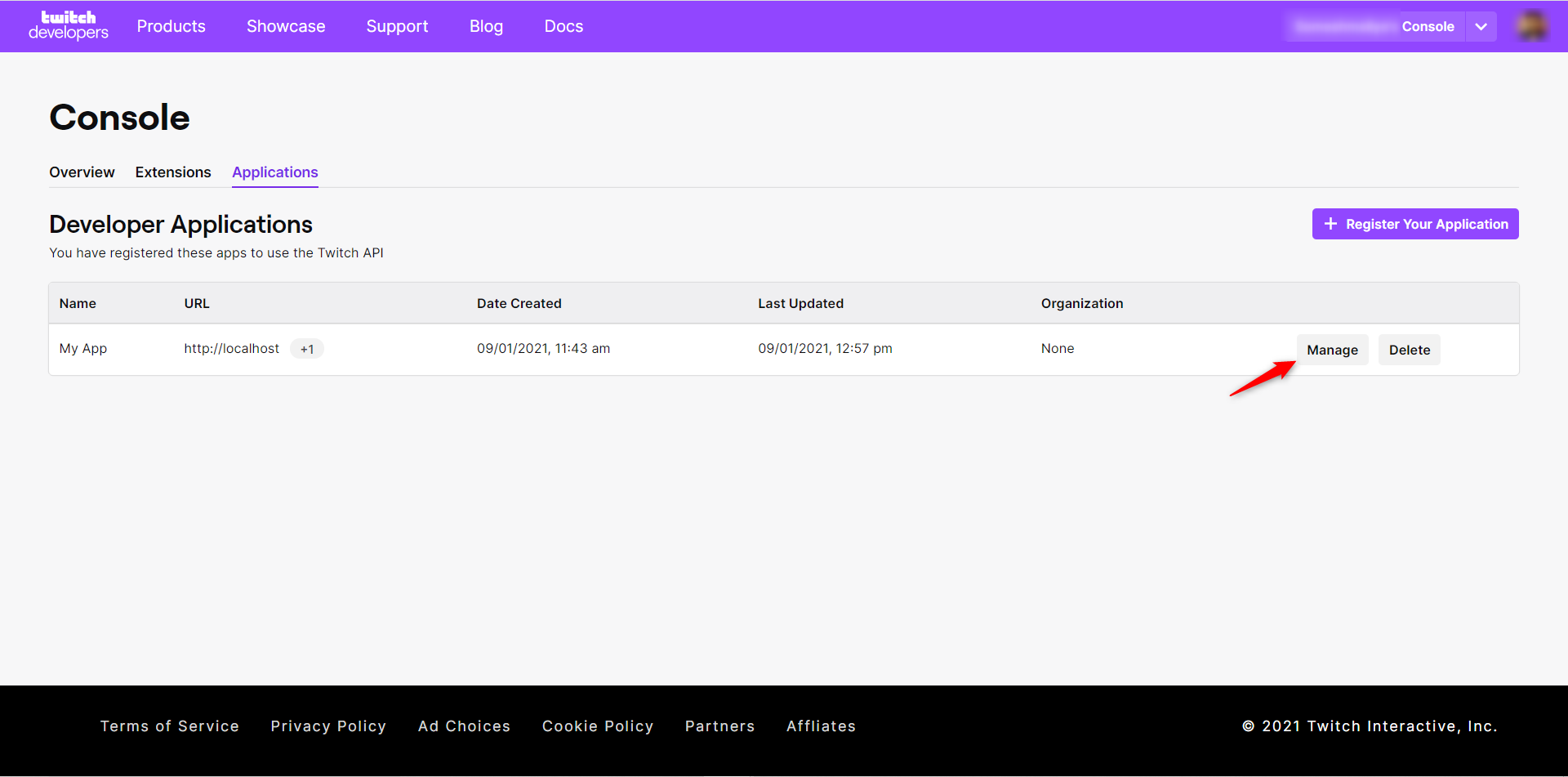 3. You can now get your
Client ID
and for
Client Secret
click on
New Secret
button which will then generate you new client secret for your application.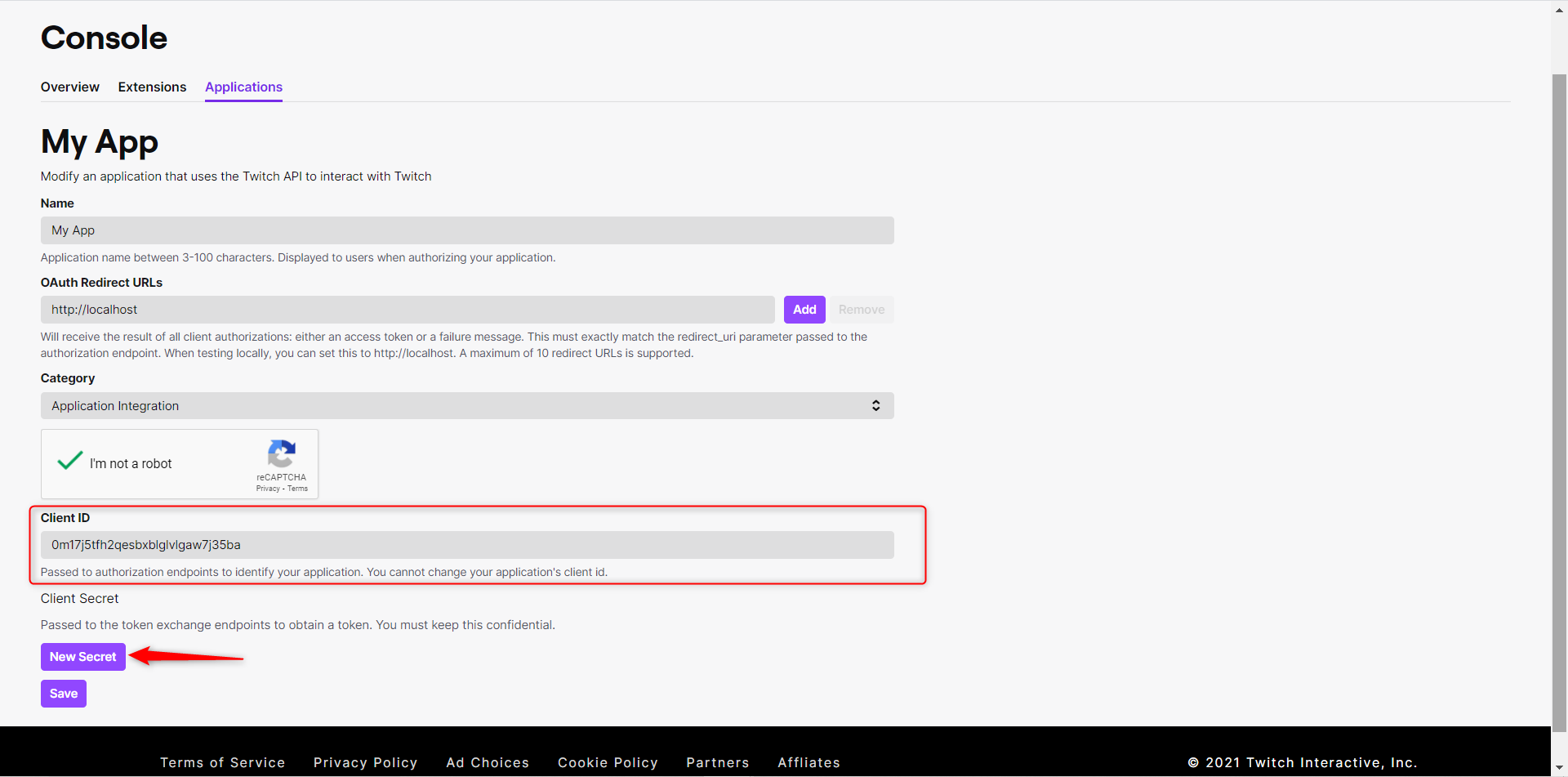 4. Ensure to save the
Client Secret
because, it is only visible once. After generating the
Client ID
and
Client Secret,
you can use these credentials for authentication in Pabbly Connect as shown below.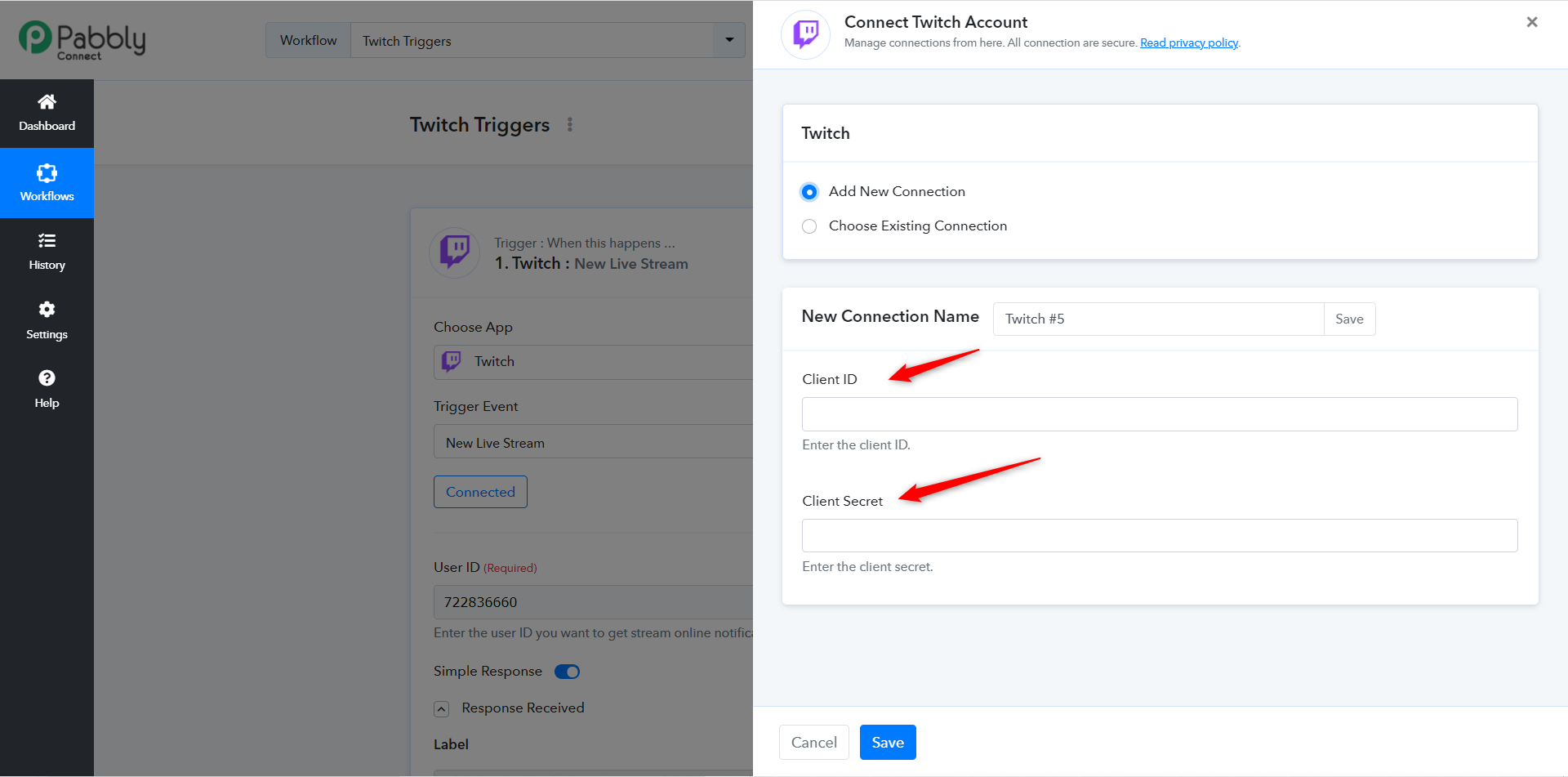 Last edited by a moderator: