Hi there - In my workflows I need to first create a contact in Xero and then create an invoice for that contact so that the address can show on the invoice.
So I have two steps in my workflow - "Create a Contact" and then "Create an Invoice"
When I create a contact it gives me two options for the address - STREET and PO BOX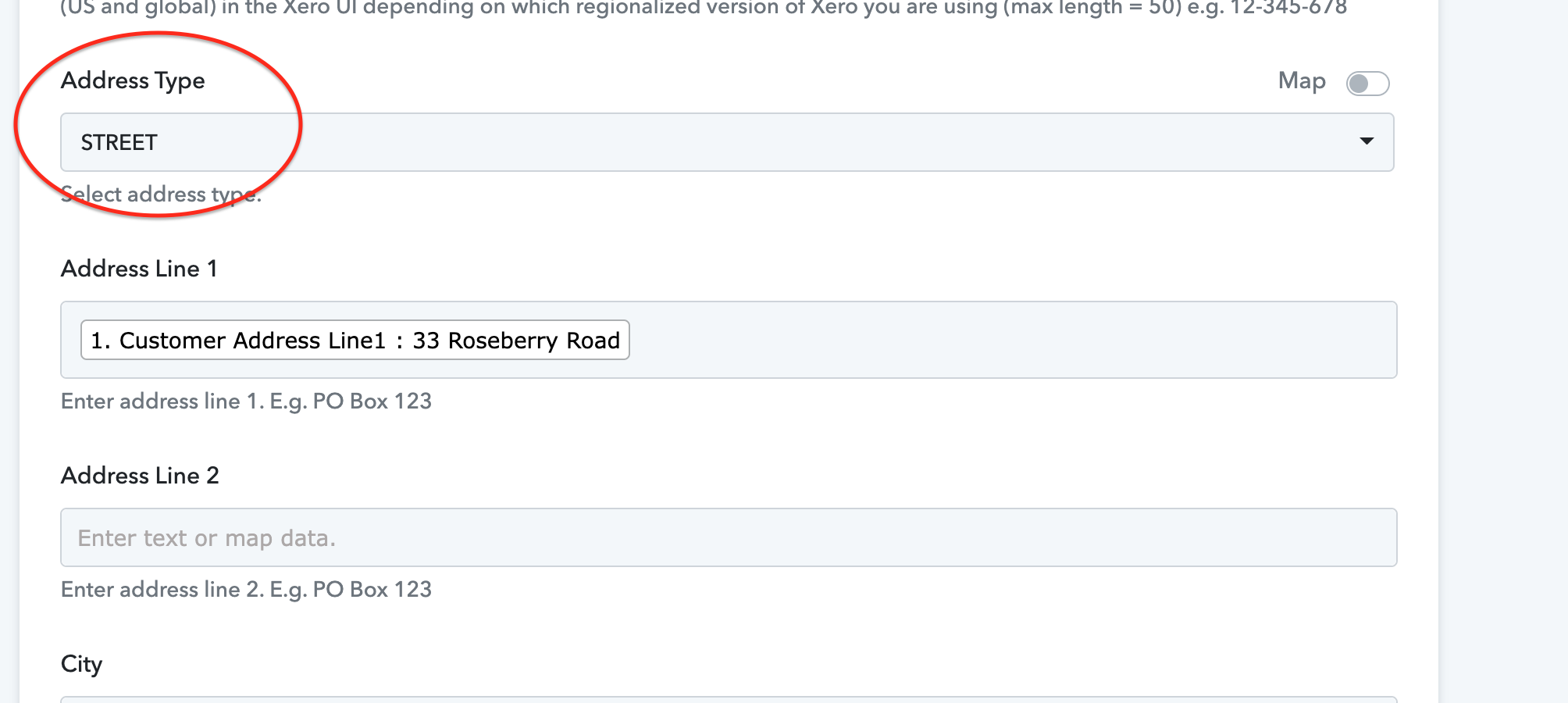 For both options it enters this address in the "Street Address" section of the Xero Contact. I need to add to the "Postal Address" section of the Xero contact. If there is no address in this section, when you create an invoice there is no address showing.
Zapier had an option to choose "Postal Address" but there is no similar option in Pabbly. I have tried entering "Postal Address" in text but that does not work.
Is this something that you can add? Without it I would not be able to use Pabbly for creating my invoices as the automation benefits would be negated by the manual work required to copy and paste the delivery addresses to the postal address field.
Thank you!
Here is an example of a contact that has no postal address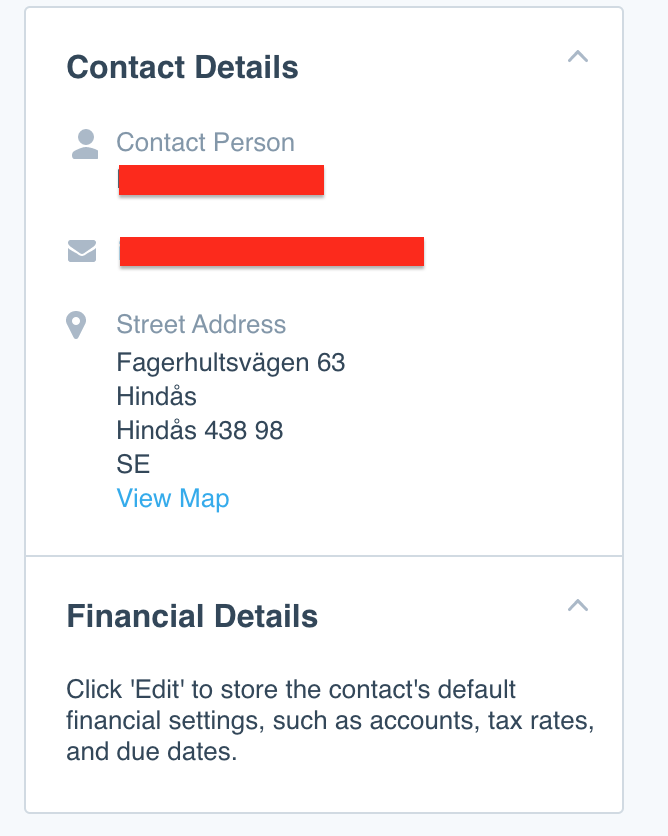 and here is what it should look like