The guide explains how you can Integrate Zenler with Pabbly Connect for automated enrollments to the courses.
Before you read the guide further: Remember, the courses can be assigned only to users with "Student" role in it.
When you want to build a Pabbly Connect Workflow for Zenler course enrollment, follow the steps below:
This tutorial considers that you have already captured a webhook or the email of the person who you want to enroll into a certain course.
Before, enrolling the person, we will Search the user to see whether his email exists on the Zenler account already or not. Based on whether the email already exists or not, we will be taking different routes (paths) for enrollment.
Step 1: Search User
Consider that you are getting some email from any prior steps like in webhook response in your Pabbly Connect workflow.
Step 1 involves mapping the email address in the search field and searching the user in your Zenler account (we want to ensure whether the email exists in your Zenler account while configuring the workflow)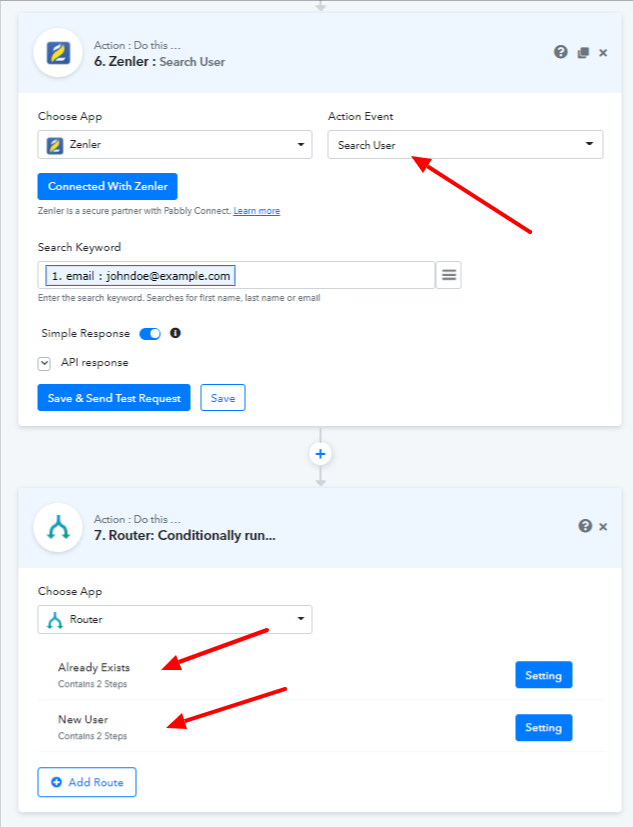 Step 2: Routers:
Route 1 - User already Already Exists:
From the search user response in the step 1 above, you will get the ID of the user if the person exists in the Zenler records. If the same email does not exist in the Zenler records, you will not get any id's returned back to you.
So in this case, we are applying a filter to the data in this route as show below. The filter is based on whether the id exists in the search user response or not.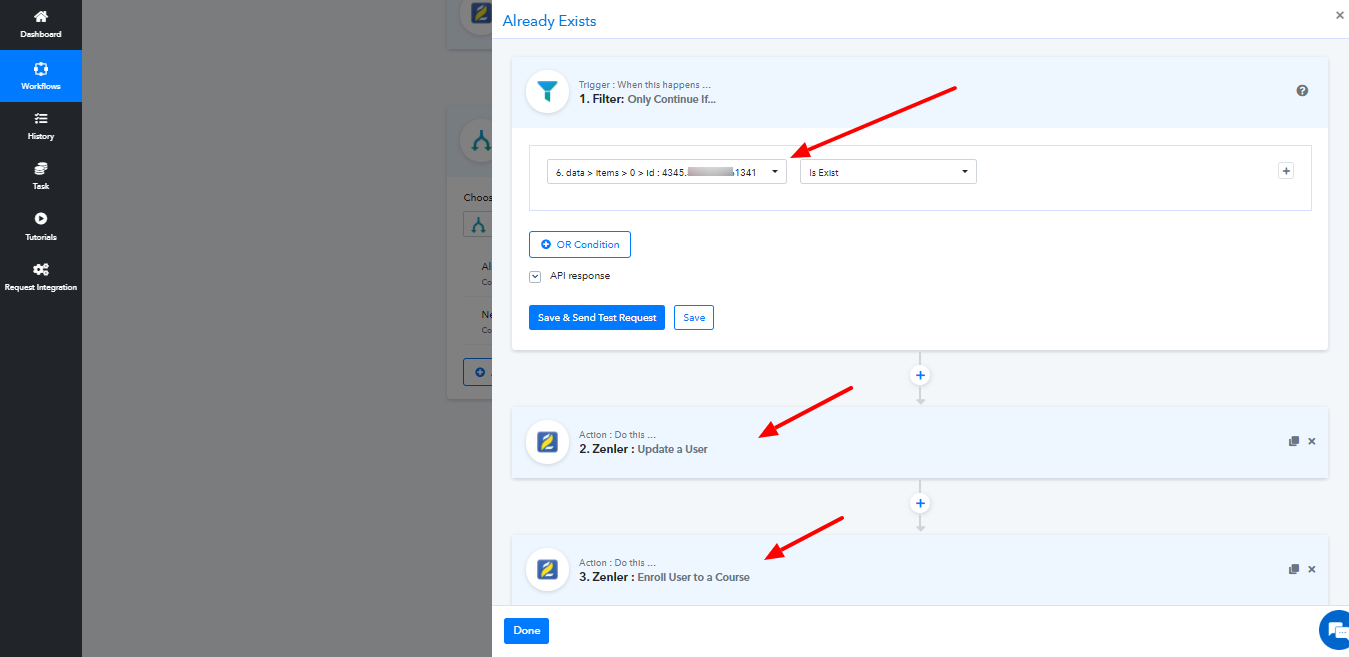 If the user is found, we have to
Update a User
action of Zenler to update that user ID with
Student
role. We are doing this to make sure that before enrollment, the user is always with the role of Student otherwise the next step for enrollment will fail.
Finally you can enroll that user ID into any desired course from the
Enroll User to a Course action
of Zenler app.
In this route, you simply filter the data based on user ID doesn't exists. You wouldn't get the user id in the Search User response in Step 1, since the user does not exist.
You have to register the user first, To do that, you can use the
Add New User
action inside Pabbly Connect to register the user first and in return get the new user ID as shown below: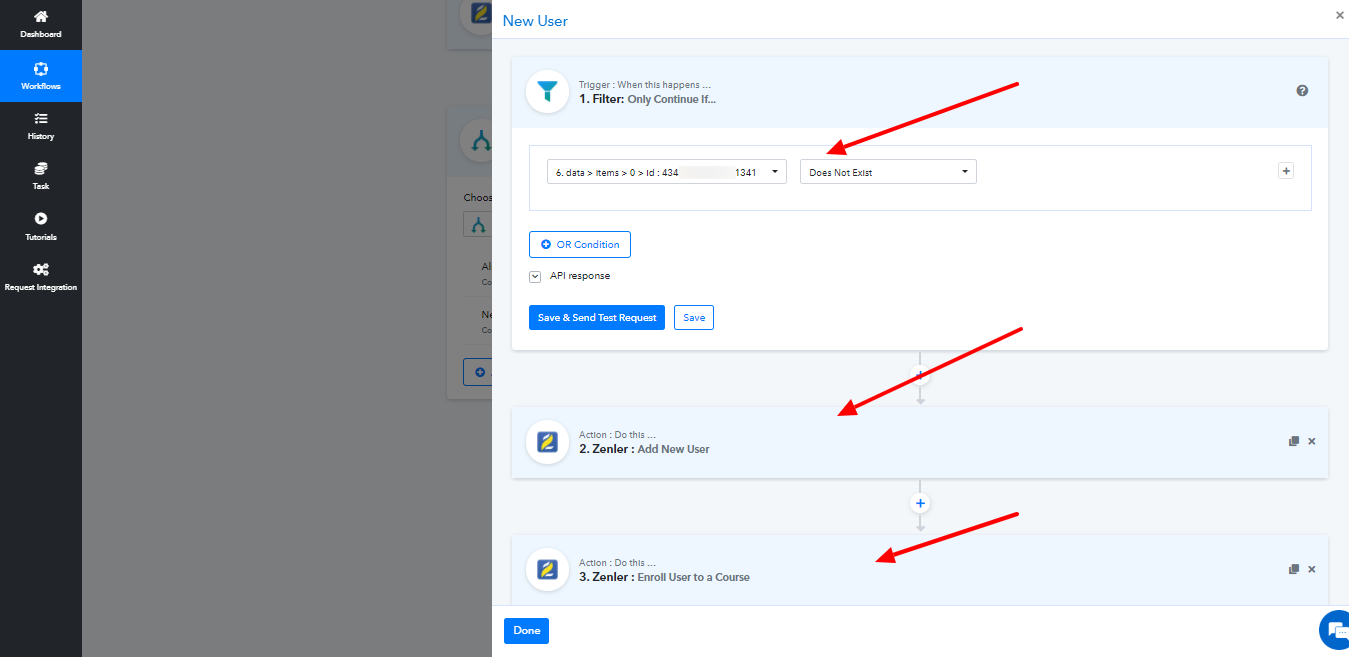 Just, pass the new User ID got here in
Enroll User to a Course
action of Zenler app and the user who does not exists will be enrolled to the specified course.
This process will work efficiently for your Pabbly Connect workflow integration.
Last edited by a moderator: