Below is a screenshot of all the triggers that are possible with Zapier.
In my particular use case, I want to set up some master Google Sheets files that will control my Shopify inventory and automatically add any new products.
However, as far as I can tell, we currently only have the ability to trigger PC if a NEW row is introduced into a sheet.
That's fine for products that have never been imported before, but I'll need to have an efficient way of also being able to update existing products so we definitely need at least the "New or Updated Spreadsheet Row" trigger available.
Ideally we could just get all of the ones listed below.
But in the meantime, has anyone figured out how to do more than just the initial Shopify import?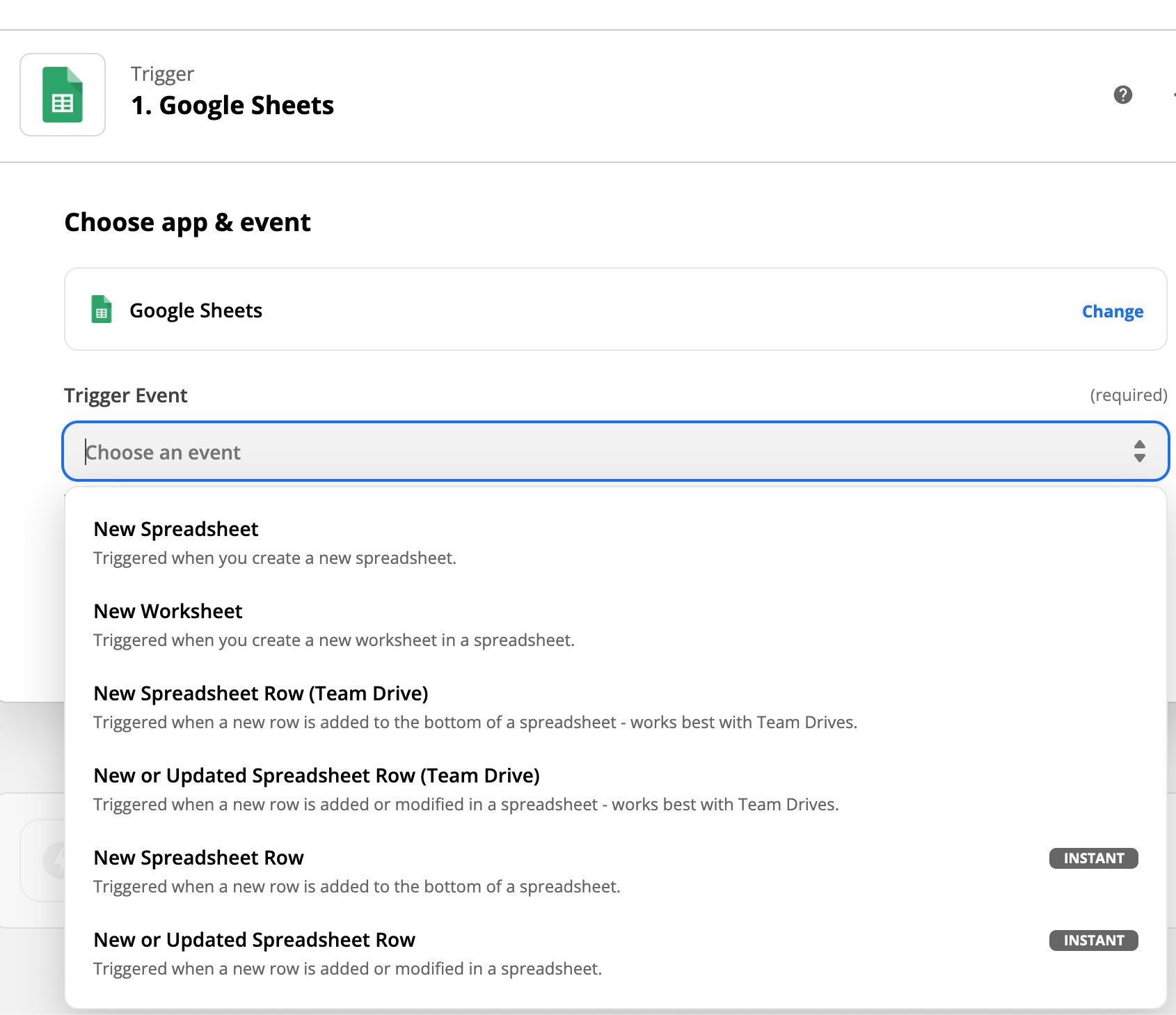 Last edited: