Hello,
I am very new to Pabbly. Need help
On a trigger, I want to send a gmail with 4-5 image files as attachments.
I have uploaded the image files on my drive.
I am following this tutorial -
I have two queries -
1. I cant see export links for the files as shown in the video -(Screenshot attached)
2. How do I do it with multiple image files ?
Right now my image attachment isnt working.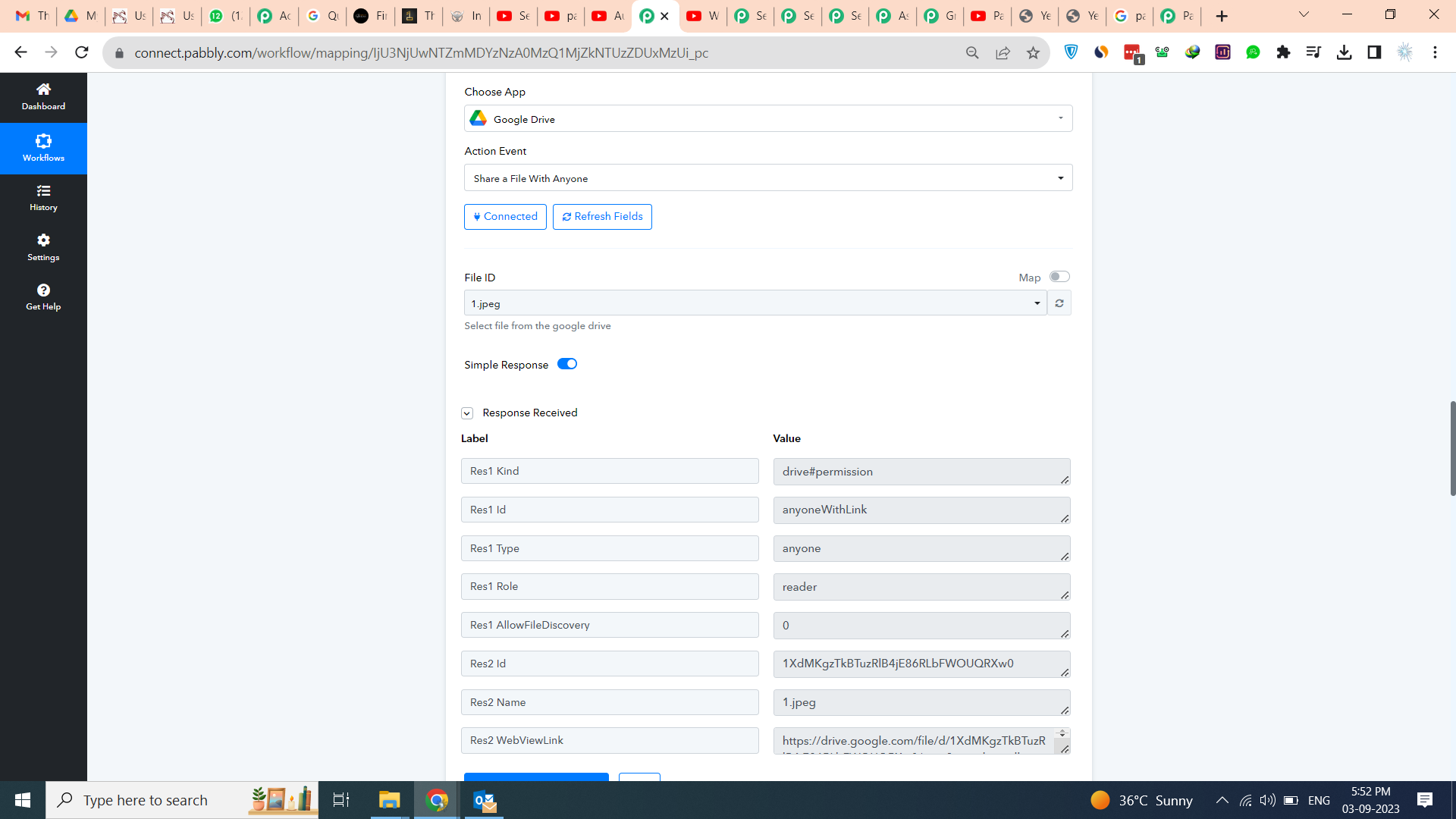 workflow is -
https://connect.pabbly.com/workflow/mapping/IjU3NjUwNTZmMDYzNzA0MzQ1MjZkNTUzZDUxMzUi_pc