The Affiliate Management System is one of the key features of Pabbly Subscription Billing and we constantly work towards improving the system functionality.
Recently we have added an option to automatically add commission to all lower-tiered affiliates in case of Manual commissioning for Tier-1 Affiliates.
Let's understand it with an example.
Suppose, you have set up a 5-tier affiliate referral program and you need to add manual commission for an affiliate for a sale under the multi-tier referral program.
Now, adding manual commission for all sub-affiliates would be a time-consuming and hectic task for you.
So, to save you these manual efforts, we have added an option in the manual commission section, checking on which the commission for sub-affiliate will automatically get assigned according to the defined commission rule.
You will just need to assign the commission to the top affiliate manually and the rest will be taken care of by our system with just one click.
You can find this option in
Affiliate >> Commission >> Add manual Commission >> Checkbox to apply commission to sub-affiliates
.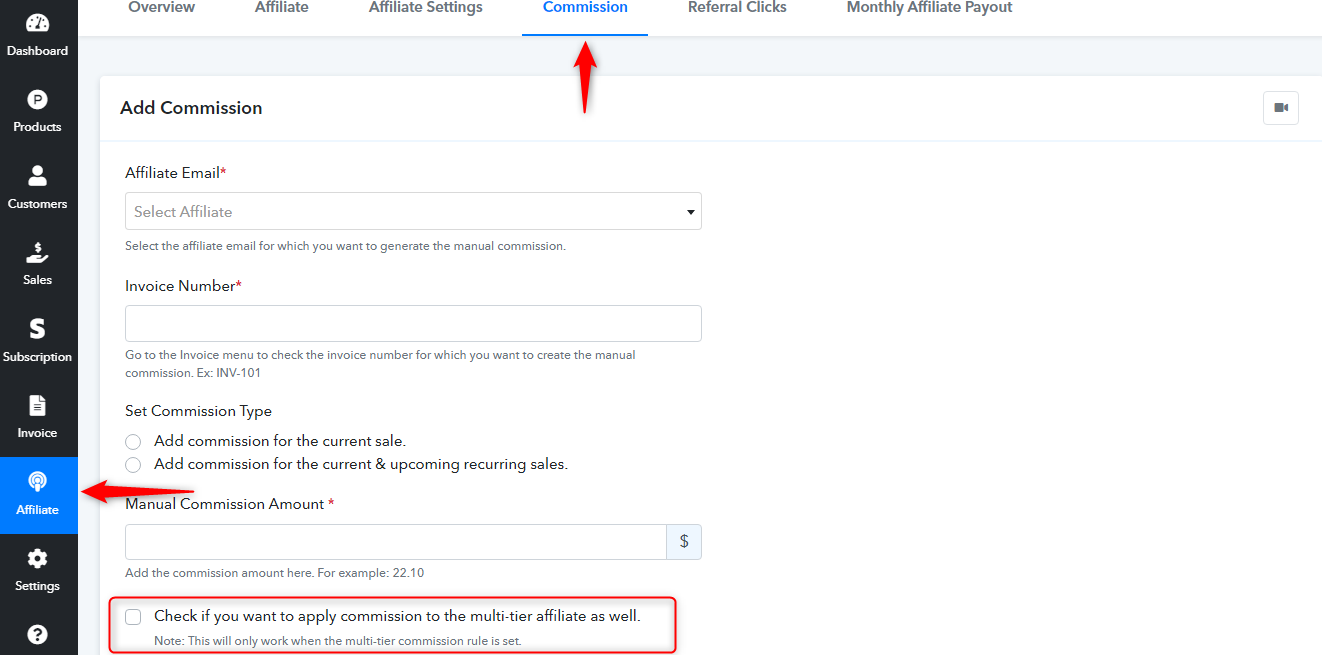 Last edited by a moderator: