Dear All,
Anyone has experience in using Pabbly Connect with ChatDaddy, this app offers an unlimited Whatsapp Msg and so would like to try it out.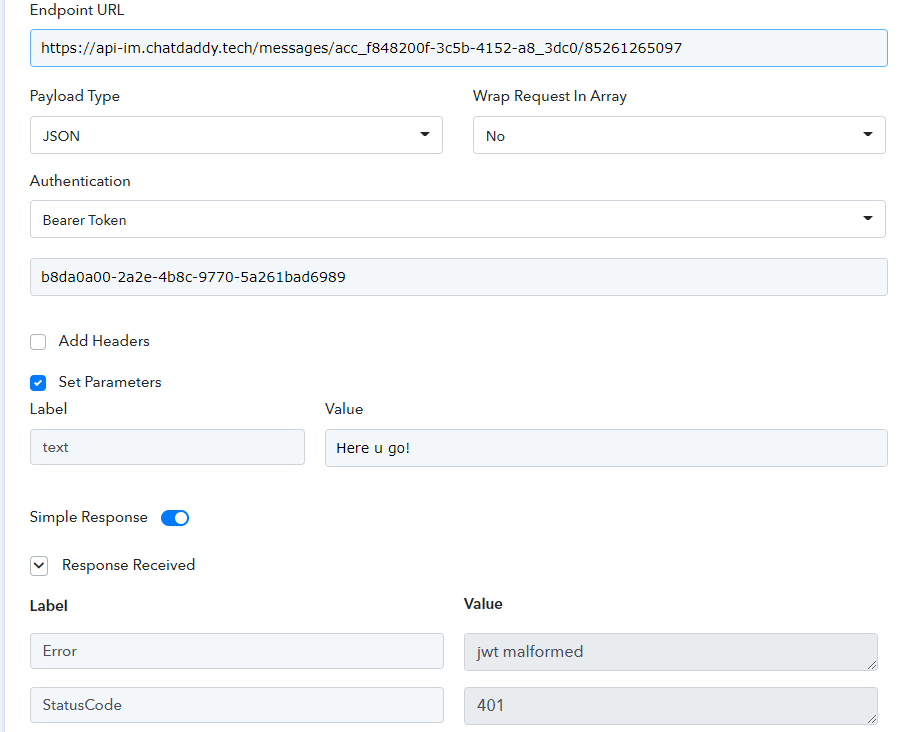 However, I checked with the error msg and it seems that the token is not correct. In fact, I just freshly generated, therefore, I think maybe I have set something wrong.
Hope, any expert can give me some advice on the setting.
Appreciate in advance!
Tks & Bgds
Eric