Hey everyone, quick question regarding ShortySMS from the Appsumo team. I'm looking to connect Pabbly using an API but I seem to be running into a lot of
issues.
Below is a screenshot of their Oath Page.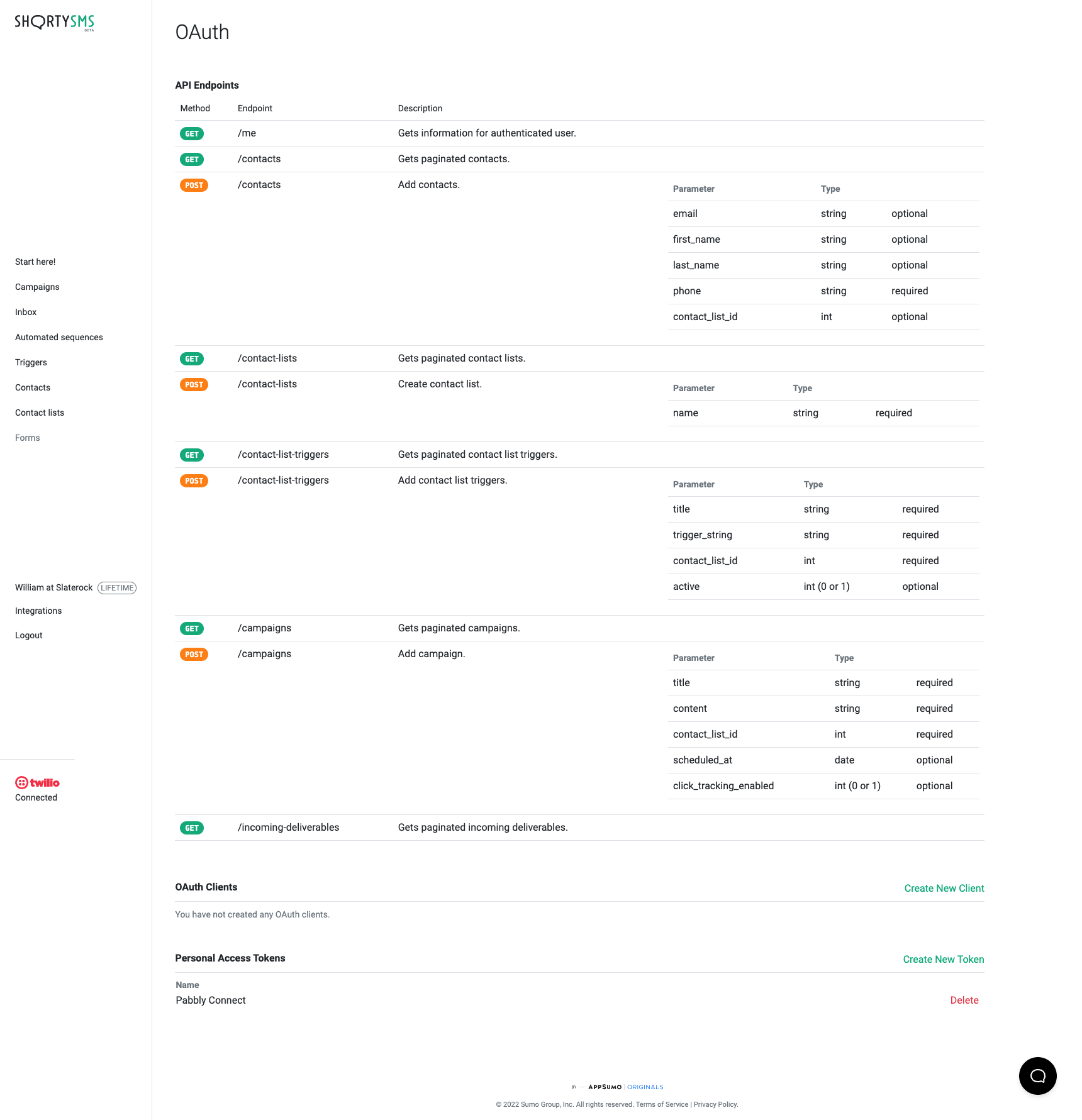 I tried using the /contacts Endpoint to add a contact every time I receive a new subscriber using Encharge. I have attached a PDF screenshot below but I cannot seem to get it to work as I get an error each time.
Does anyone know how to set this up properly? I think it has something to do with the Shortysms API endpoint but there isn't any information on the matter and support doesn't seem to know what the issue is.
Thanks in advance,
William