Hello,
I am struggling to connect Pabbly with a particular Facebook lead form. I have done it with other ad accounts so I'm not what the problem is.
Effectively, whenever I submit a test form, the Webhook Response does not get updated: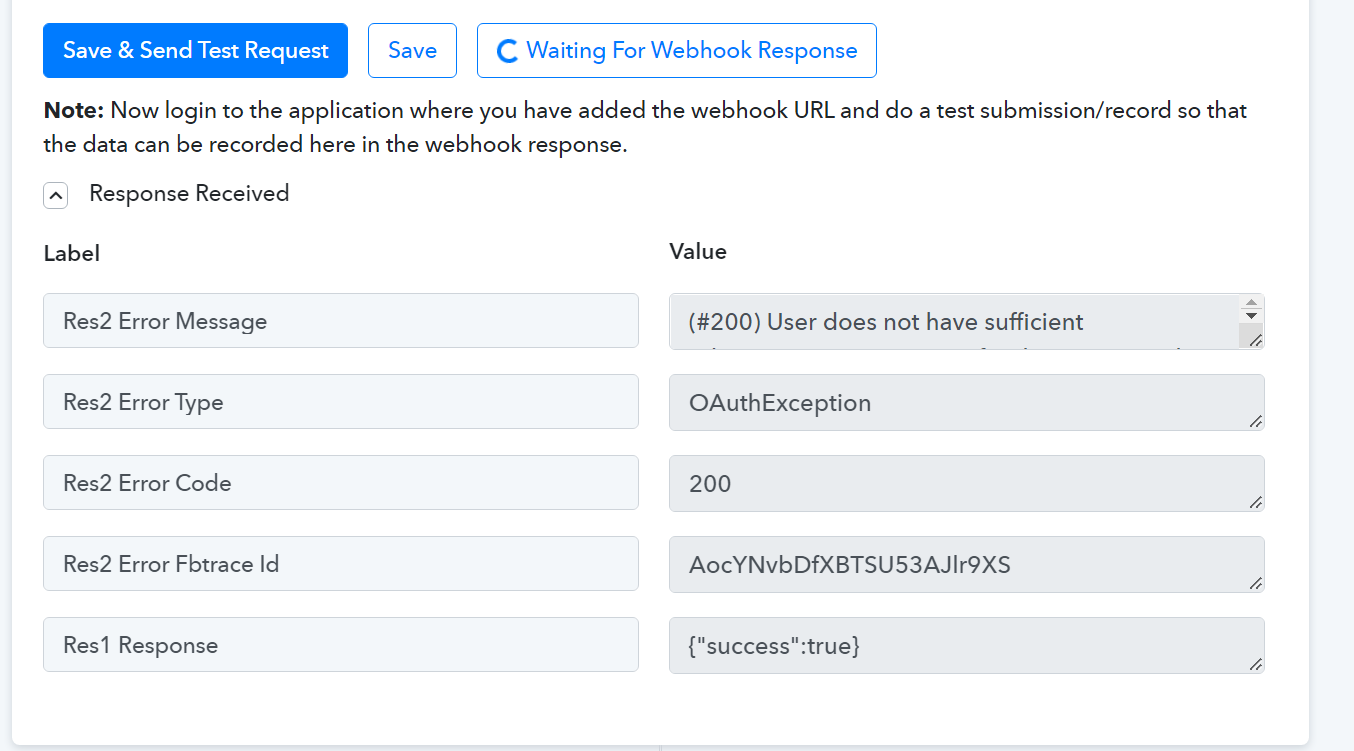 In the Facebook Leads Ads Testing Tool, it says there is no webhook subscription. Shouldn't this automatically get filled with some information? (It does with another ad account I have connected Pabbly to).
I have checked and double checked my permissions to access Leads for the selected Page, and I have reconnected the Lead Ads Form many times.
What could be the issue please?
Thanks,
Daniel