For adding Gmail as your SMTP server to send email notifications to your form submitters, follow the following steps:
Step 1: Go to Settings
Step 2: Click on "Email Notification"
Step 3: Click on "Send emails through your own SMTP server"
Step 4: Click on the drop-down of " Select your SMTP Provider".
Step 5: Select Gmail from drop-down.
Step 6: Enter your Gmail email address in "From Email (Verified in SMTP)"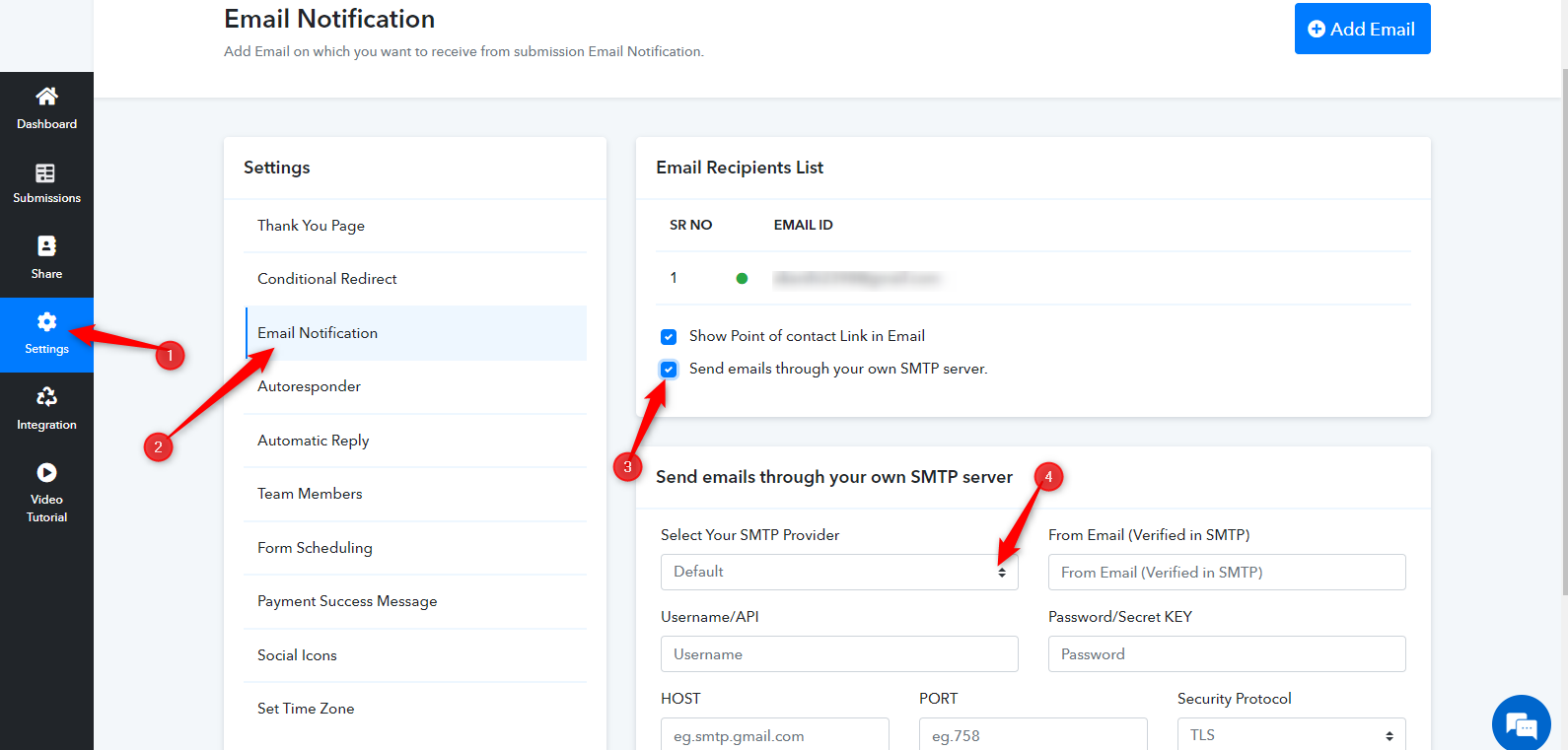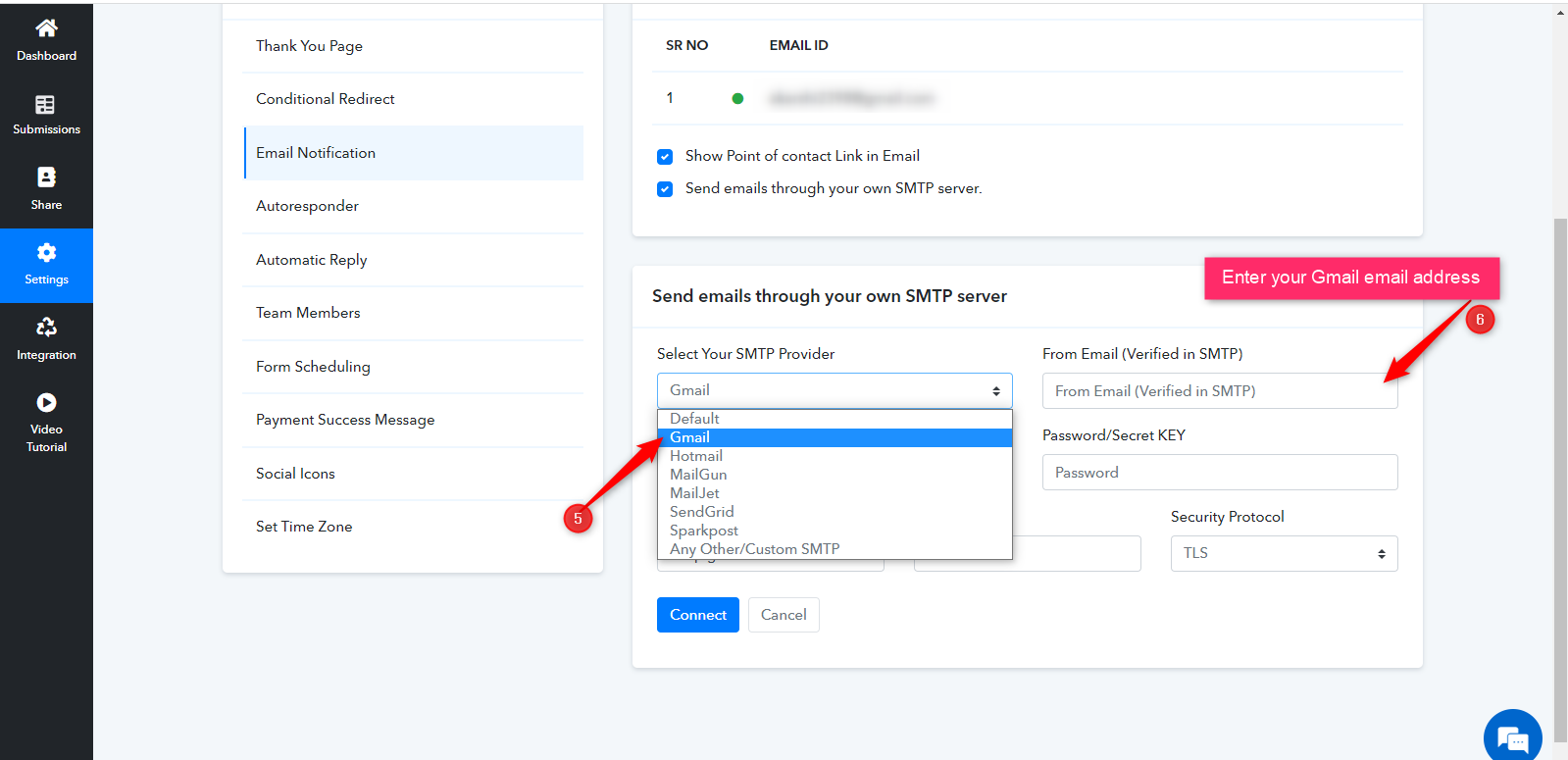 Step 7: Enter your Gmail email address in "Username/API"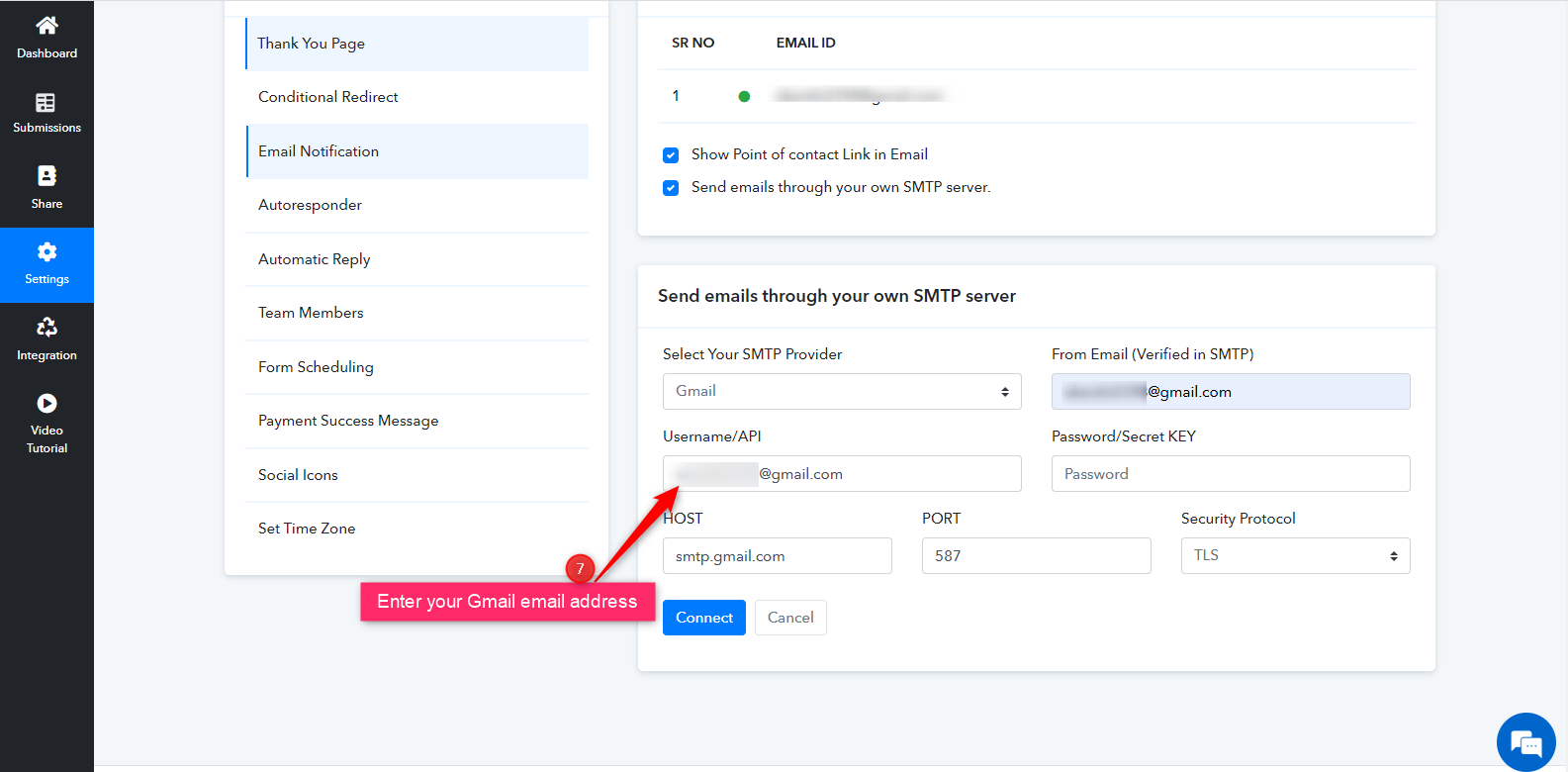 For generating the Password/Secret Key login to your Gmail account and follow the given steps:
Step 8: Go to "Manage your Google Account"
Step 9: Click on "Security"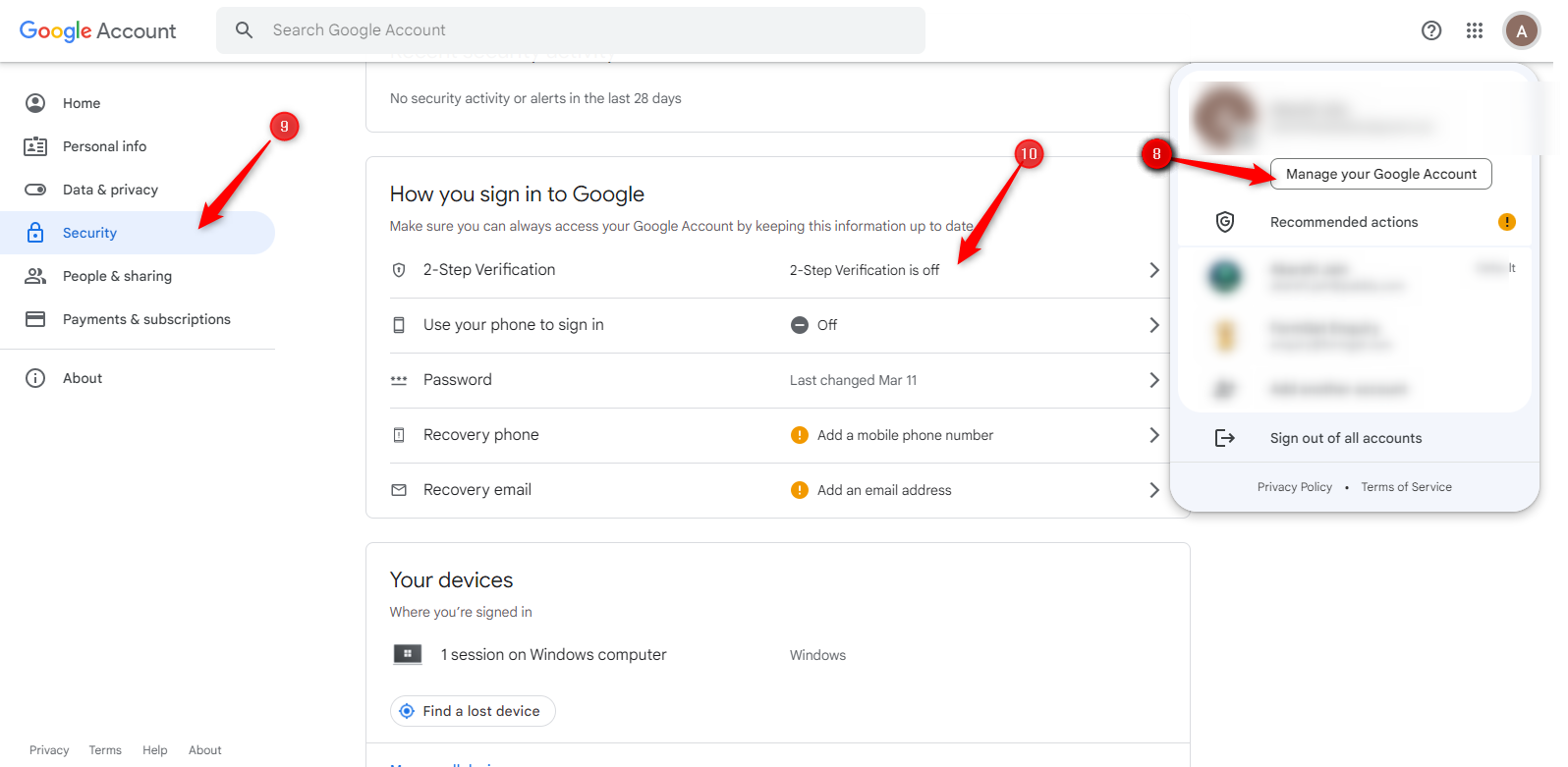 Step 11: Once your 2 step verification is on, scroll down the page and click on "App passwords"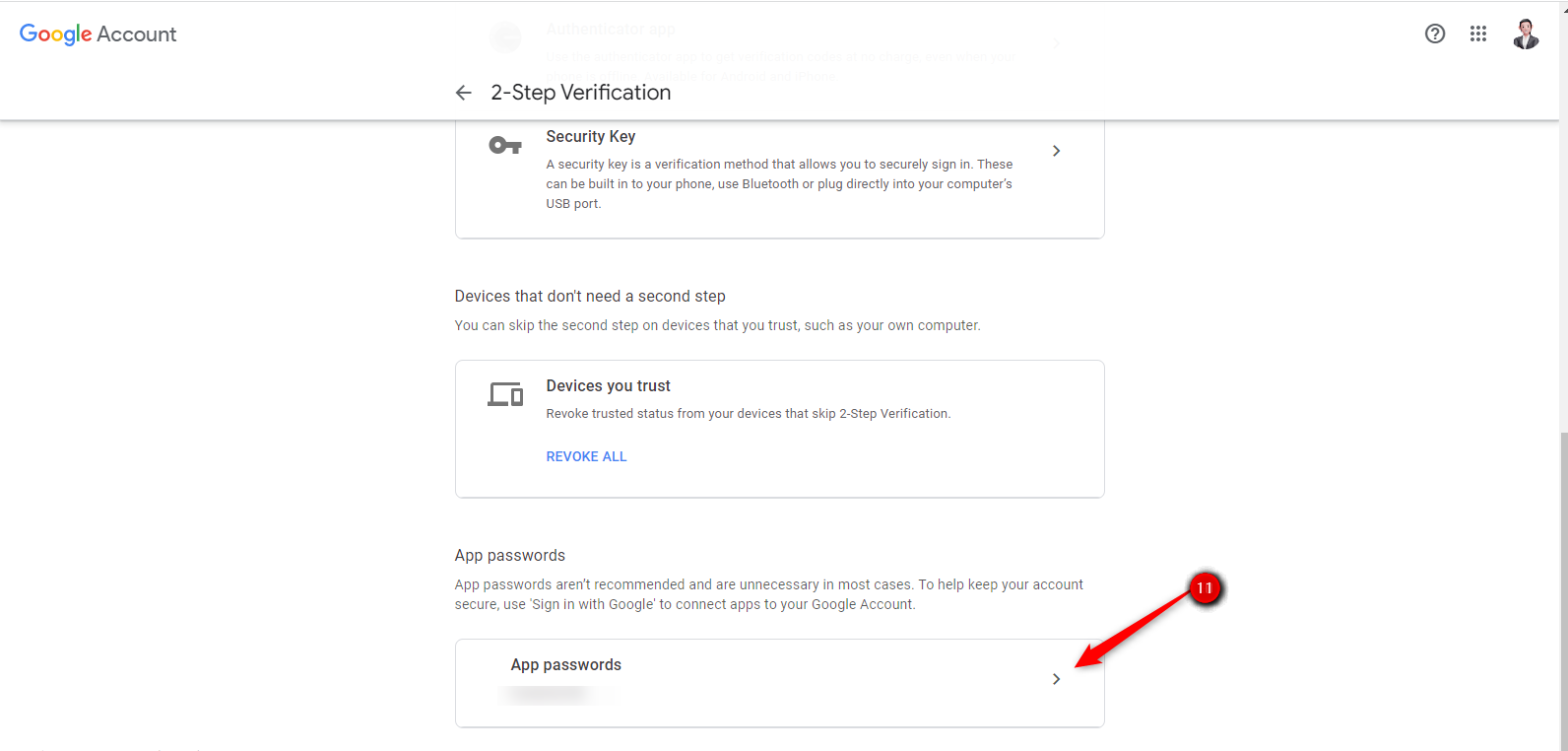 Step 12: Click on Other (Custom name)
Step 13: Add a name to your app for generating app password


Step 14: Copy the 16 digit app password from the yellow box.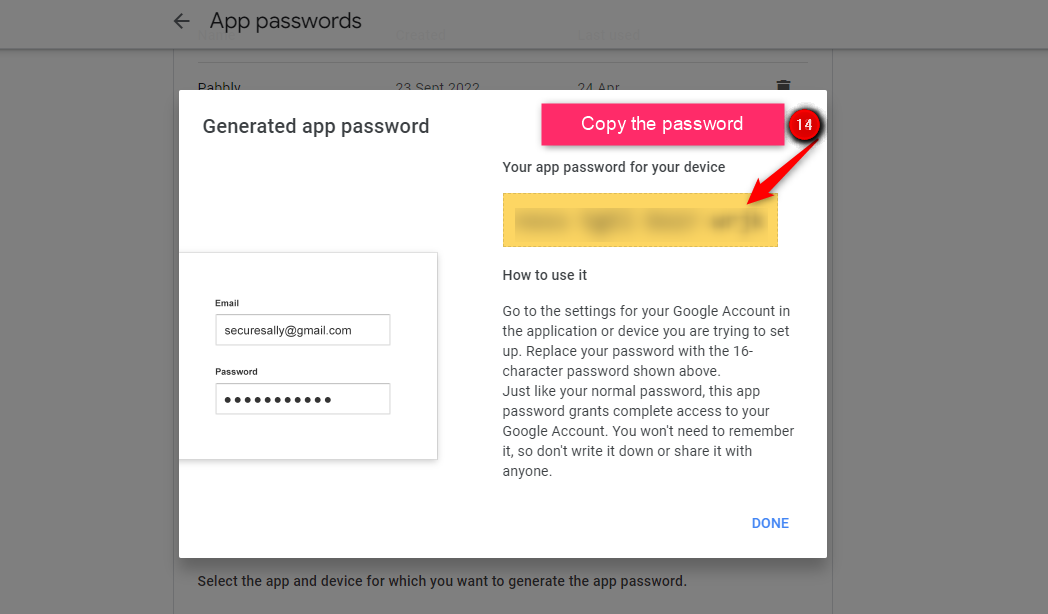 Step 15: Paste it in Pabbly Form Builder "Password/Secret Key"
Step 16: Click on "Connect"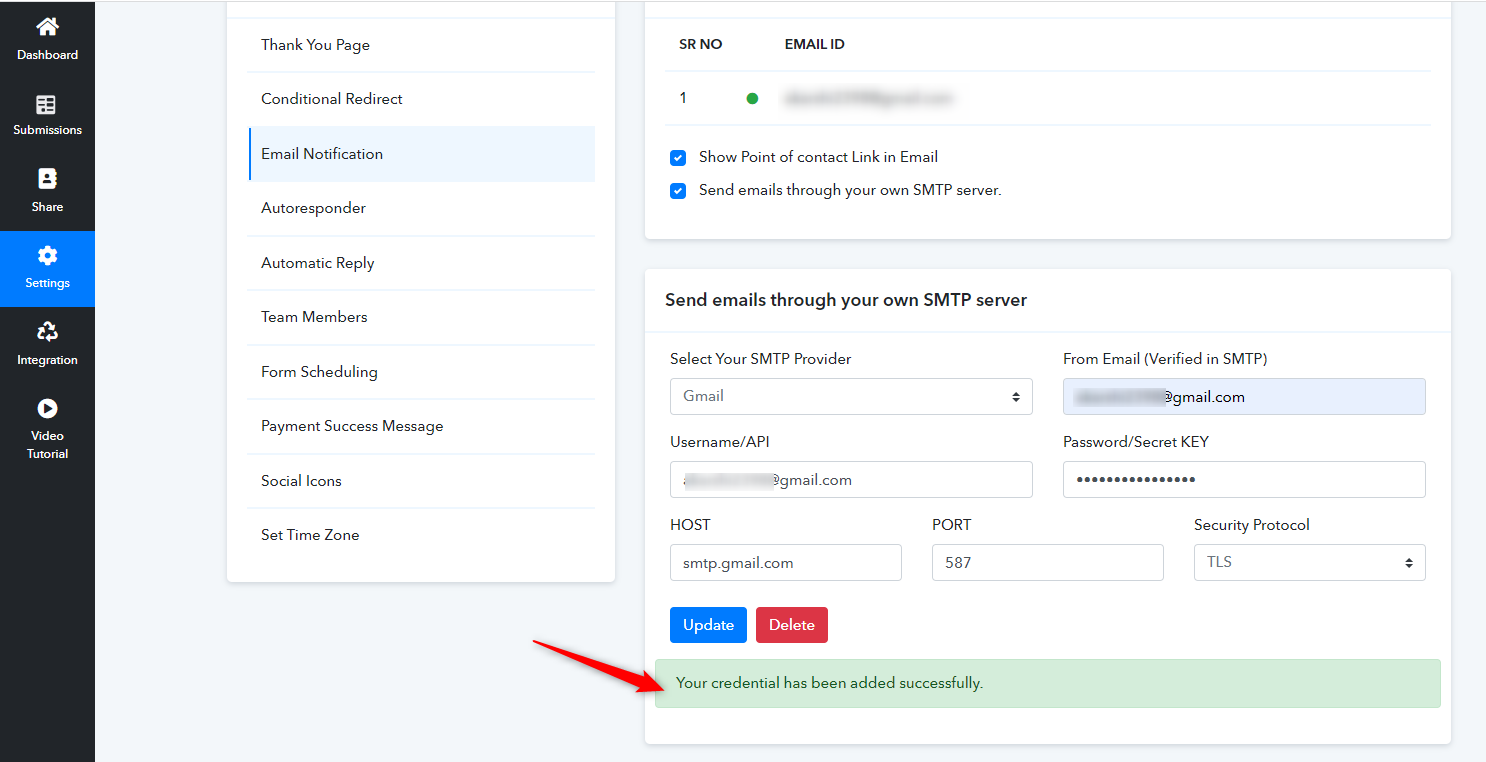 I hope this was helpful. In case if you have any queries feel free to reach out to us at
[email protected]
Last edited by a moderator: