Two-Step verification is an electronic verification method in which a user has permitted access to the Pabbly application only after submitting the verification code received on his/her phone app.
Two-Step verification requires a third-party authenticator (TPA) phone app like
Authy
or
Google Authenticator
, which typically displays a randomly generated and regularly changing code to use for authentication.
Follow these steps to enable the Two-Step Verification in your Pabbly account:
1. Login to your Pabbly account:
https://accounts.pabbly.com
2. Click on the
Account
menu from the left menu panel.
3. Now, click on
Password and Security
tab there. You can either change your existing password or enable the
Two-Step Verification
for your account as shown below -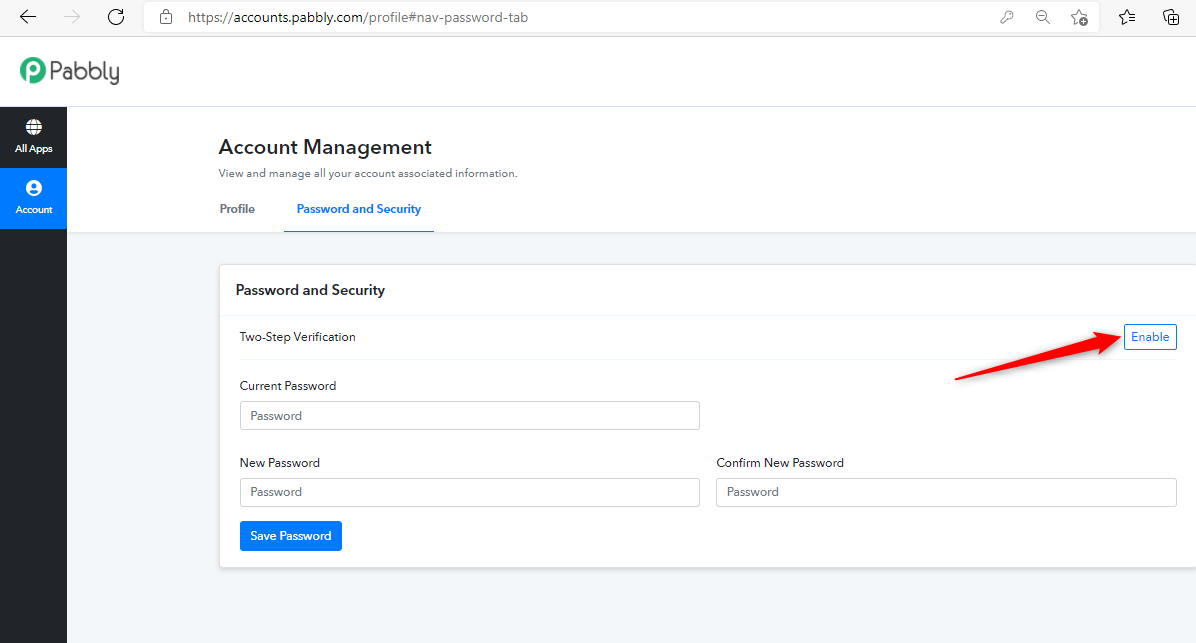 4. Clicking enable button will confirm your identity and opens the setup screen as shown below: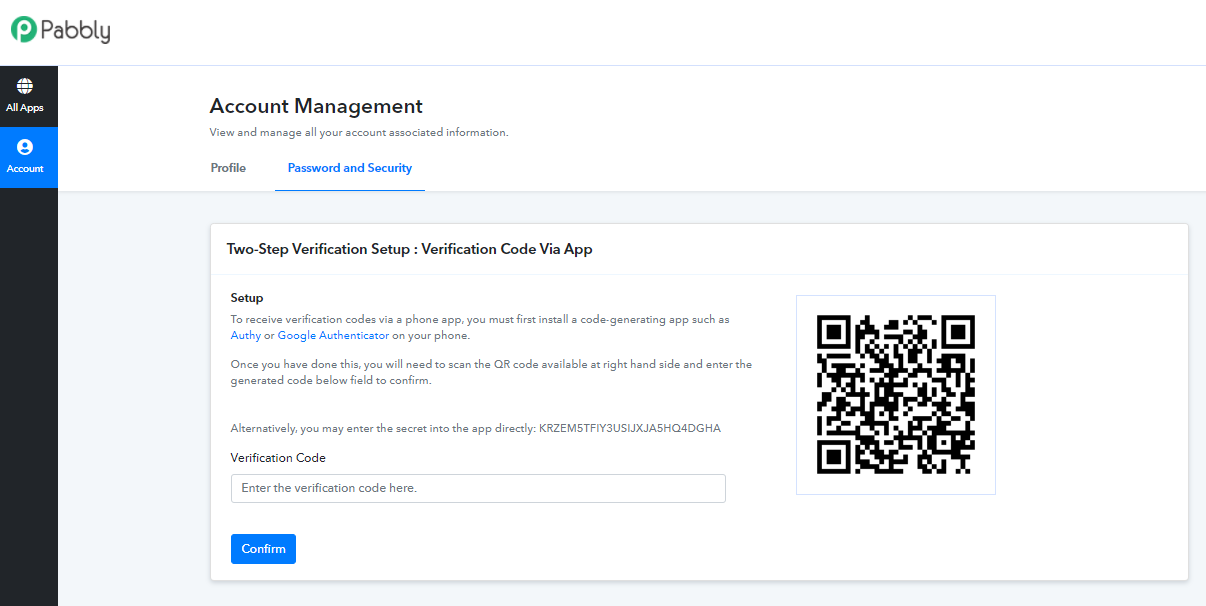 5. To receive verification codes via a phone app, you must first install a code-generating app such as
Authy
or
Google Authenticator
on your phone.
6. Once you have done this, you will need to scan the displayed
QR Code
in your installed phone app and enter the generated code from the phone app in the Verification Code field to confirm.
7. Now, your account will be secured with a Two-Step verification process and whenever, you will log in to your Pabbly account, you will be asked to enter the verification code from the phone app.
Enabling Two-Step verification in your Pabbly account will enhance your account security and avoid any unauthorized access to your Pabbly account.
Last edited by a moderator: