I am trying to sync my order data from woocommerce to google sheet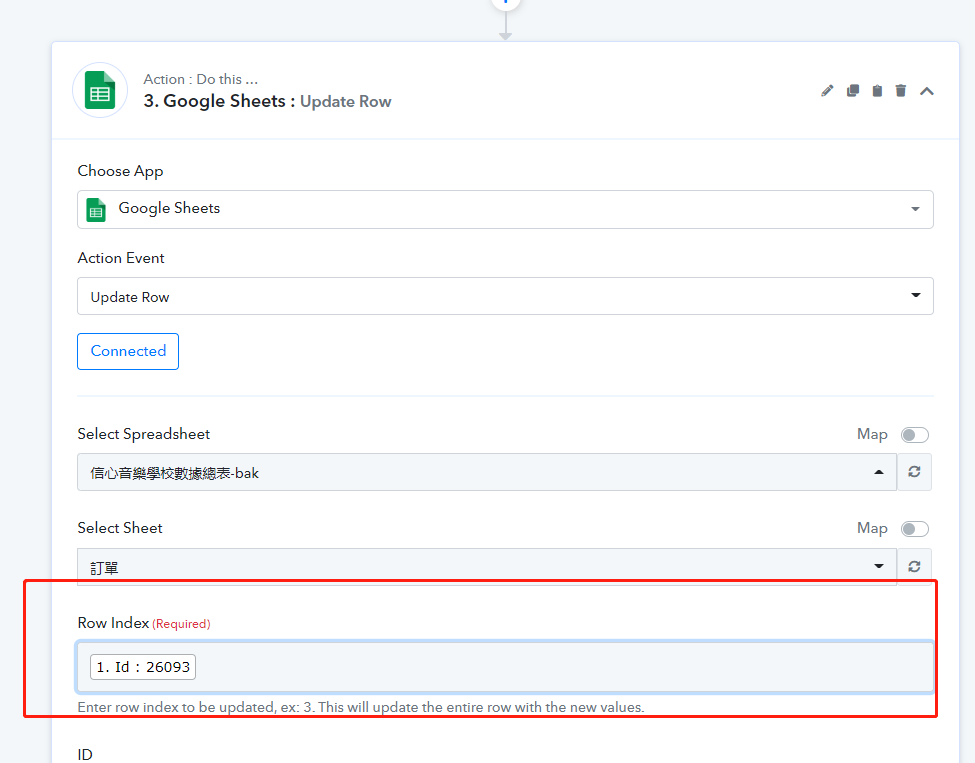 +
When the order is changed from woocommerce's side, it should be synced to the google sheet. It looks like the "Row Index" field is expecting a fixed number, because when I put order id in there as the screenshot above shows, it returns an error saying something like A26093 is out of range.
So how should I make the app? Do I have to add a "Google Sheet look up row" step?
By the way, if there are multiple rows to be added, how should I fill in the "Row Index" field?
Also, how do I make the pabbly app create a new row in my google sheet if no order is found?
Last edited: