Creating a funnel and upsell pages

​

After creating your products within Pabbly, you might want to create a funnel to present upsells to your customer after securing the purchase of the initial product.

So first, let's take a look at creating upsells/downsells in Pabbly Subscription Billing.

Upsells/downsells are nothing but plans created under your product that are then configured as upsells and downsells in the sales funnel of your base plan.

So for example, if you wish to have an upsell and a downsell for your base product, you would create 3 plans, one being your base plan and the other 2 will be configured as upsell and downsell in the funnel.

To start creating a funnel on your base product, click to edit the base plan. Now scroll down to find the "Add Funnel" option.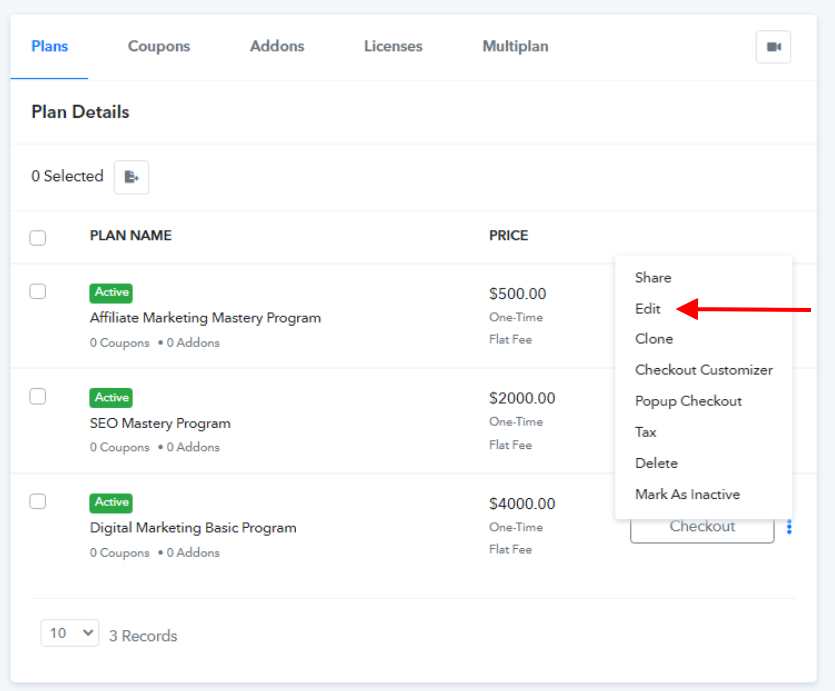 Then you will get an option to enter the number of upsells you wish to set for your product. It is worth noting that Pabbly allows you to currently set up 6 upsells into your funnel sequence along with their individual downsells.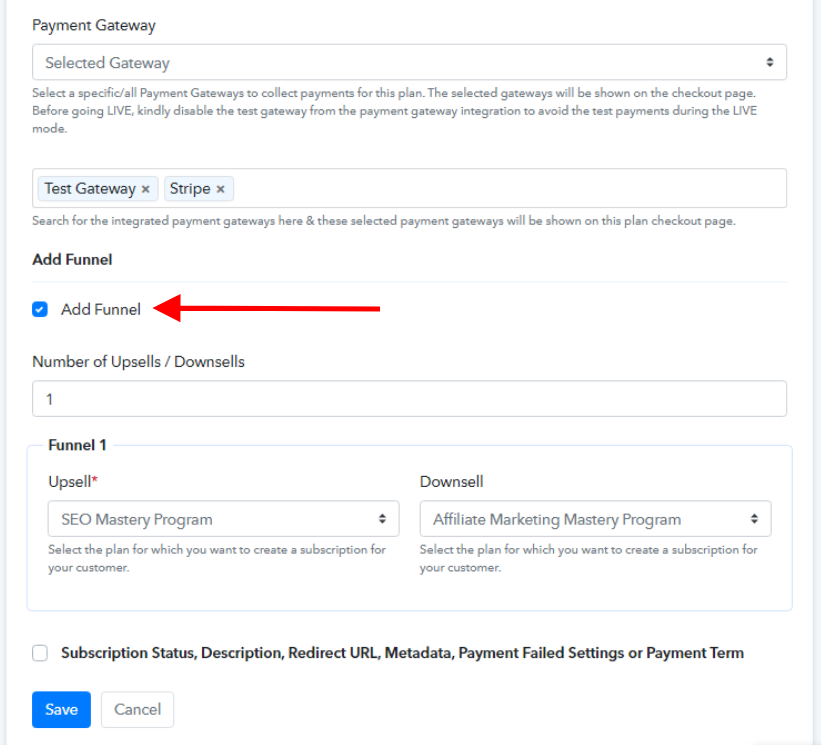 After setting the number of upsells, configure the respective plans into the upsell and downsell fields and hit save.
That's it. Your sales funnel is ready!!! Simple, isn't it?
Now if you wish, you can also customize the upsell/downsell pages from the checkout customizer.
Go to
Checkout customizer >> Upsell and downsell
. You'll be shown the same styling options that you use for your checkout page customization so that everything is familiar to you.
Please note that you have to go to the checkout customizer of the plans that you have configured as the upsell and downsell.
====================================================================================================
Working of a sales funnel

​

When you add any upsells or related downsell in your funnel, they're shown to your customers sequentially one after the other.

Let's start with Pabbly's checkout page. First, the user will purchase the base product by putting in his card details. After clicking on the complete order, he will automatically be taken from your checkout page to the first upsell in your funnel, then
If the customer agrees to buy the upsell – the customer will be taken to the next step in the funnel, either the next upsell or the Thank you page.


If the customer declines to buy the upsell – the customer will be taken to either the associated downsell or the next step in the funnel. Again, this could be the next upsell or the success page. After the customer makes their decision on the downsell, they're taken to the next step in the funnel.
Hope this clarifies the working of a sales funnel. You can go through the video tutorial here -
Last edited by a moderator: