Hello!
I have connected facebook account with pabbly to send data from
Lead Ads
to
Google Sheets and CRMs
With one facebook page (connected as a first) all works well.
Some issues are in other pages.
When I create workflow with one of pages, test lead is sendig to google sheets - all is O.K, but if real person send a form, pabbly don't collect data from it.
How it looks like in non-working workflow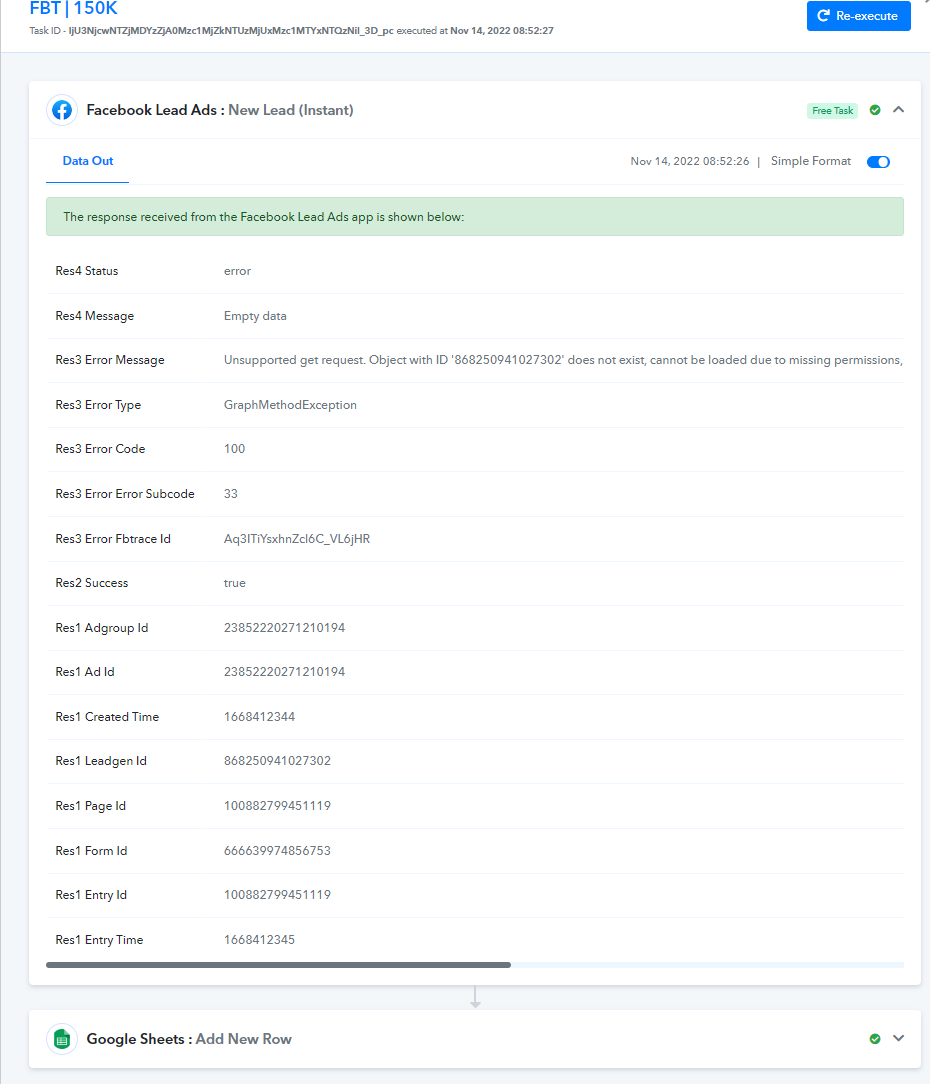 and how it looks like in working workflow.
I try on new and old connections.
Really appreciate for help!