Your Workflow URL
Your Task History ID

IjU3NjAwNTZlMDYzNjA0MzI1MjY1NTUzNzUxM2I1MTYzNTQzOCI_3D_pc
We have been running Pabbly's Facebook Lead Ads - New Lead tool for months (not the instant version). Since the last few hours, it looks like we are getting errors from Facebook from all our Facebook Lead Ad Wordflows, that they are no longer sending the res2 data.
Facebook are no longer sending Res2 fields:
Res2 First Name
Res2 Last Name
Res2 Email
Res2 Phone Number
We simply get:
Res2 Status = error
Res2 Message = Empty data
Along with Res1 data, which is rather unhelpful.
Before (when working):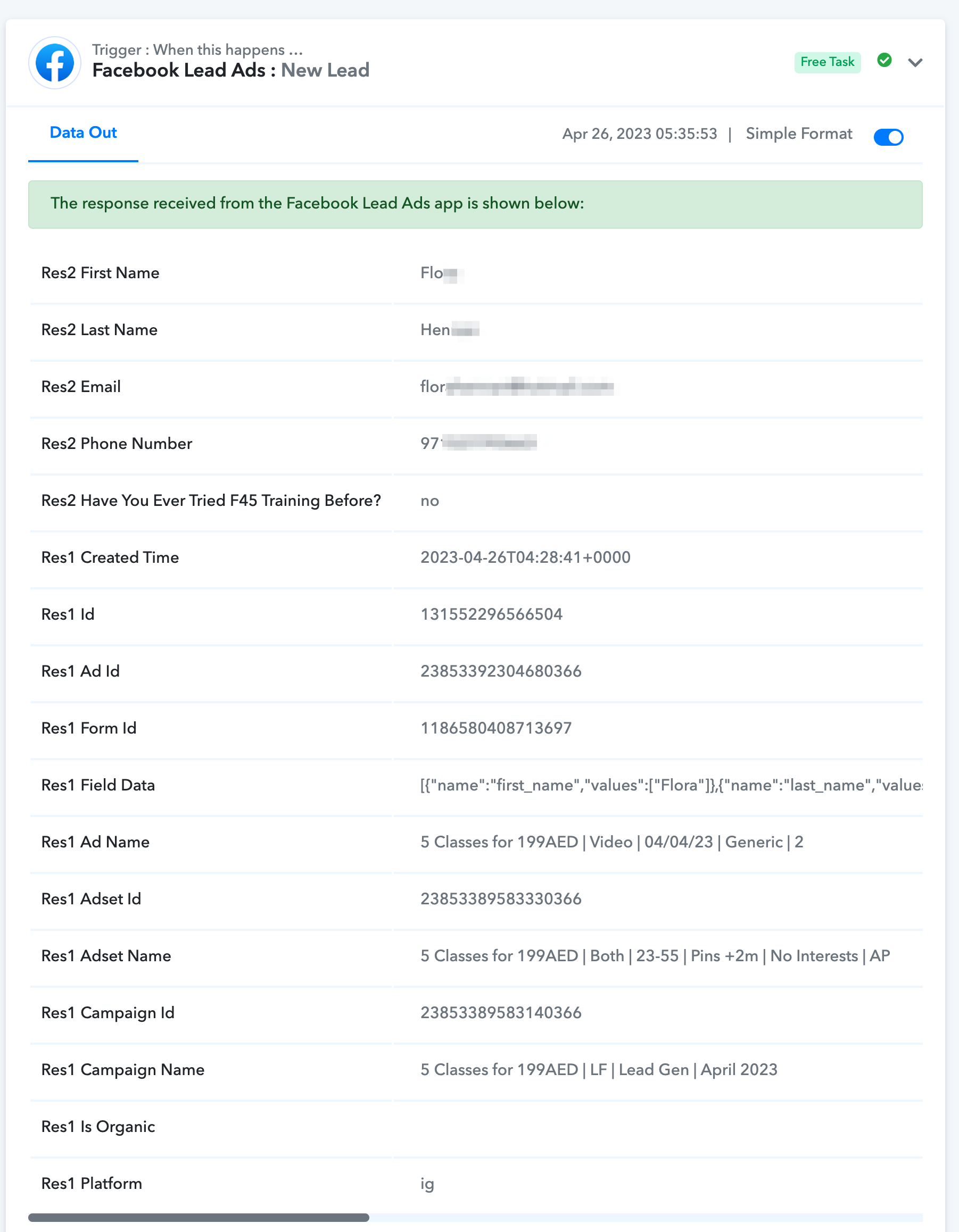 After (no longer working):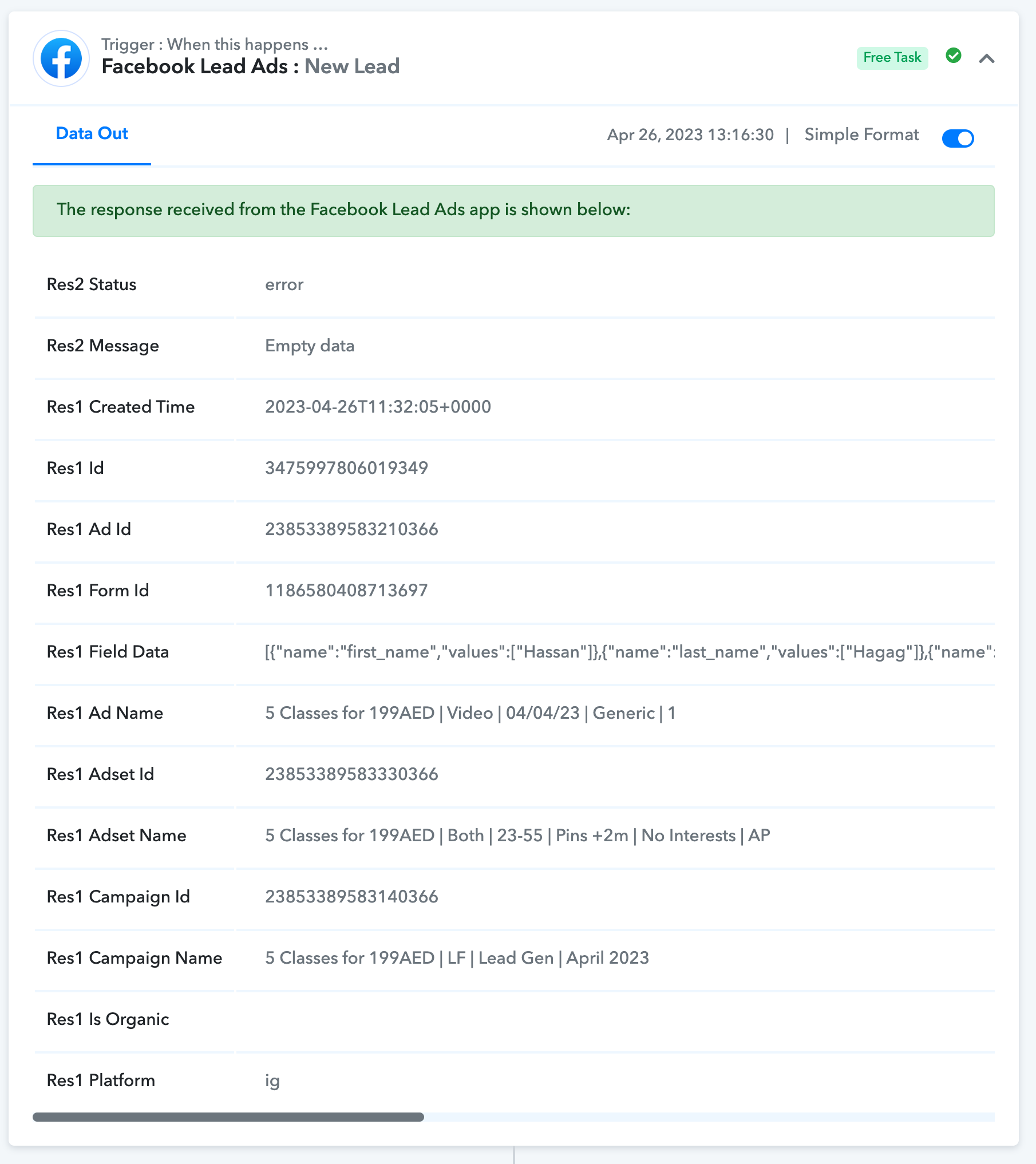 Is there anything Pabbly can do here to fix?