Hello folks!
Need help with wired issue.
I was about to create fb leads ad -> google sheets workflow, but pabbly don't collect data from forms.
Poroblem is with each form but only in one page.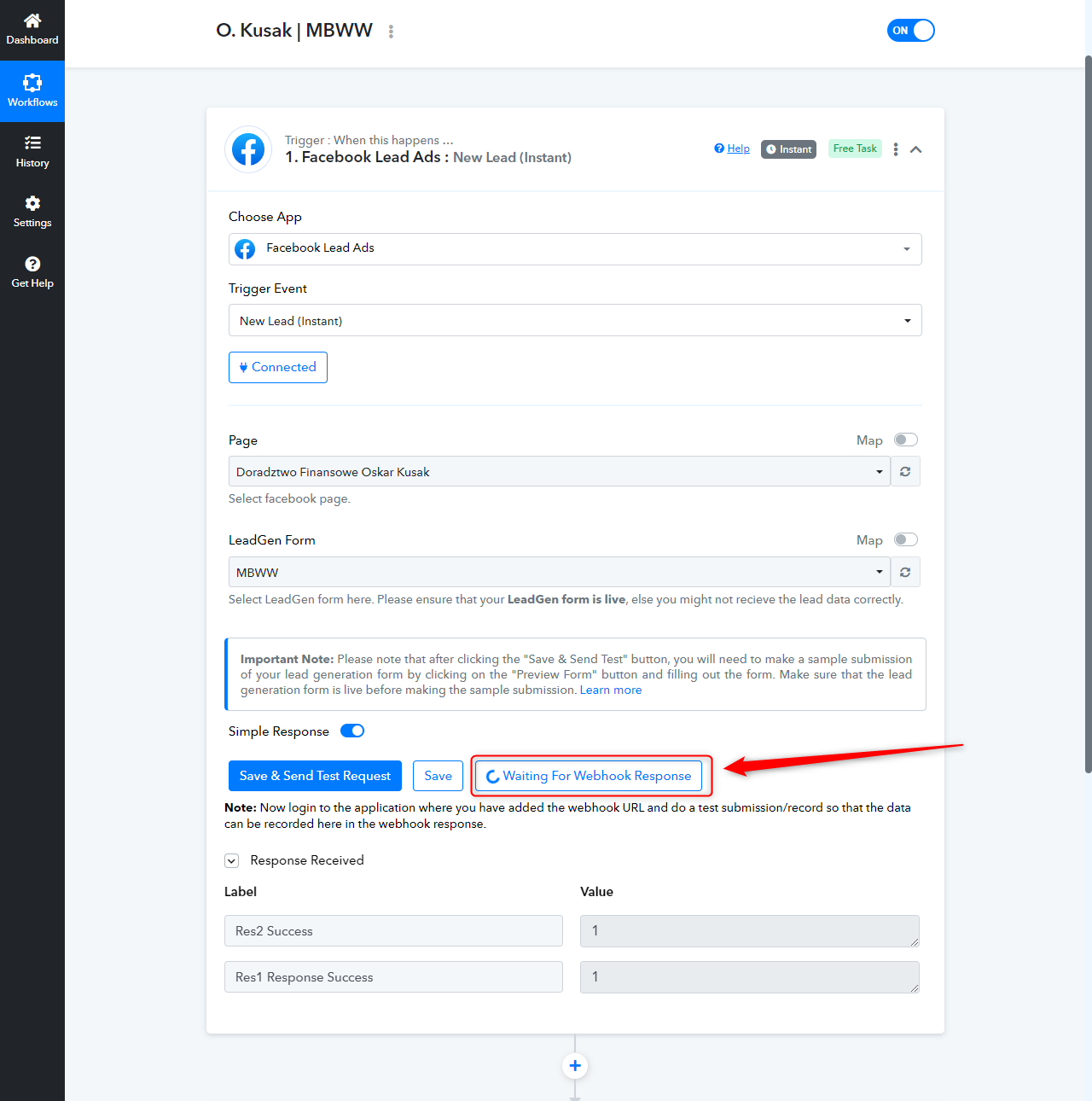 I send data via lead testing tool, and form form viewed after ad click.
All permissions on this page are ok - i can manage leads.
Other pages working well.
HELP!
Thank you <3