In Pabbly Connect fields have character length restrictions, meaning that the data entered into these fields cannot exceed 250,000 characters. Incase it exceeds the max allowed limit, then the below error will be shown -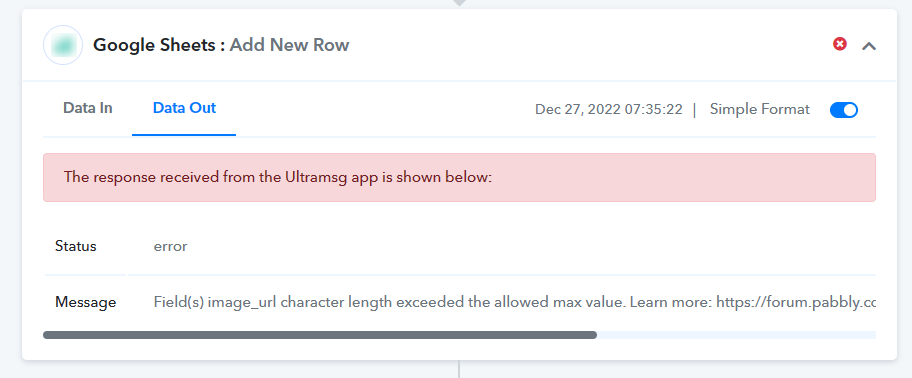 This means that any data entered or mapped from the previous step into a field in Pabbly Connect must be 250,000 characters or fewer in order to be processed properly.
It's important to note that different fields within Pabbly Connect may have different character length restrictions, depending on the specific requirements of the integration or automation being set up. For example, some fields may only allow a maximum of 1,000 characters, while others may allow a max of up to 250,000 characters.
Custom app owners can configure the character length restriction on a specific field of an action of their custom app while configuring the field settings of the action as shown below:
Last edited by a moderator: