We're excited to announce the addition of a new metered plan option in Pabbly Subscription Billing. This feature will allow you to bill your customers based on usage, rather than a fixed rate, giving you more flexibility and control over your billing process.
This new feature is perfect for businesses that offer usage-based services, such as SaaS, cloud services, and more. With the Metered plan option, you can bill your customers for exactly what they use, eliminating the need for fixed pricing plans.
In addition to the metered billing option, we are also introducing a new "create invoice" API. This API will help you to create an invoice under the same subscription.
Here is the API link -
The important thing to notice here is that the new metered plan option will only work with API and this create invoice API will only work if the plan is Onetime with the metered billing option set to true.
Let's see how you can use the metered plan option and how the API will help you achieve your use case.
First, you need to create a plan with a One-time billing cycle. As soon as you select the one-time option, a new "Metered Plan" option will appear in the additional settings which you need to enable.


Then, you can create subscriptions for users and charge them for the first billing accordingly.
Now, for future billings you will need to calculate the amount based on the customer usage on your end, and using the "Create invoice" API, you can create an invoice for the defined amount under the same user subscription.


These Metered plans do not follow any defined billing cycle i.e monthly or yearly. You can create invoices for any defined time, for example on daily basis, or at irregular intervals also. Also, it will only work with One-time plans.


You will be able to add credits as well under the user subscription and they will be managed automatically in the next billing. For example, the user has a $50 credit and you passed the amount as $250 via API. So the credits will be automatically adjusted and the final amount would be $200.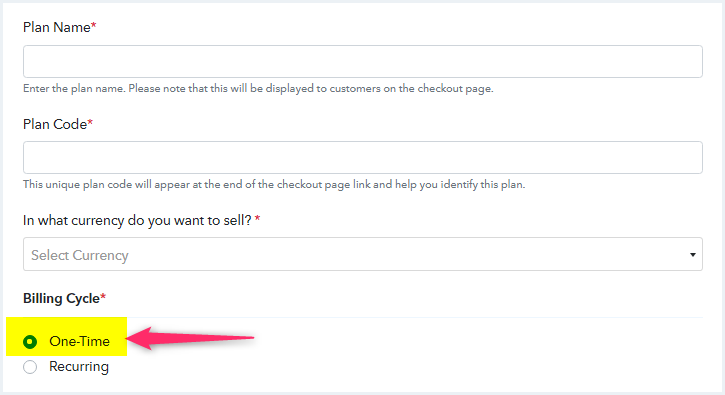 Last edited by a moderator: