Hi support
re ticket ##434201
Im setting up a workflow to upload Zoom recordings to Youtube. I cant configure the download urL?
I messaged support via chat and you emailed me a reply below, suggesting to Re-capture the webhook.
This didnt work.
I have re-captured the webhook response. Several times.
In the History when i click on the latest events I can see all the line items of response from Zoom.
however when i go to the workflow it is not showing all the data fields from Zoom?? Im seeing only say 20 fields... not including the download URL
Here is a Loom showing what i see...
Use Loom to record quick videos of your screen and cam. Explain anything clearly and easily – and skip the meeting. An essential tool for hybrid workplaces.
www.loom.com
help?/
thanks andrew
-------
Hey Andrew!
Thanks for contacting Pabbly support.
Kindly check the image below-
Once done, you will be seeing the download URL, as we can see that it is coming in your workflow histroy-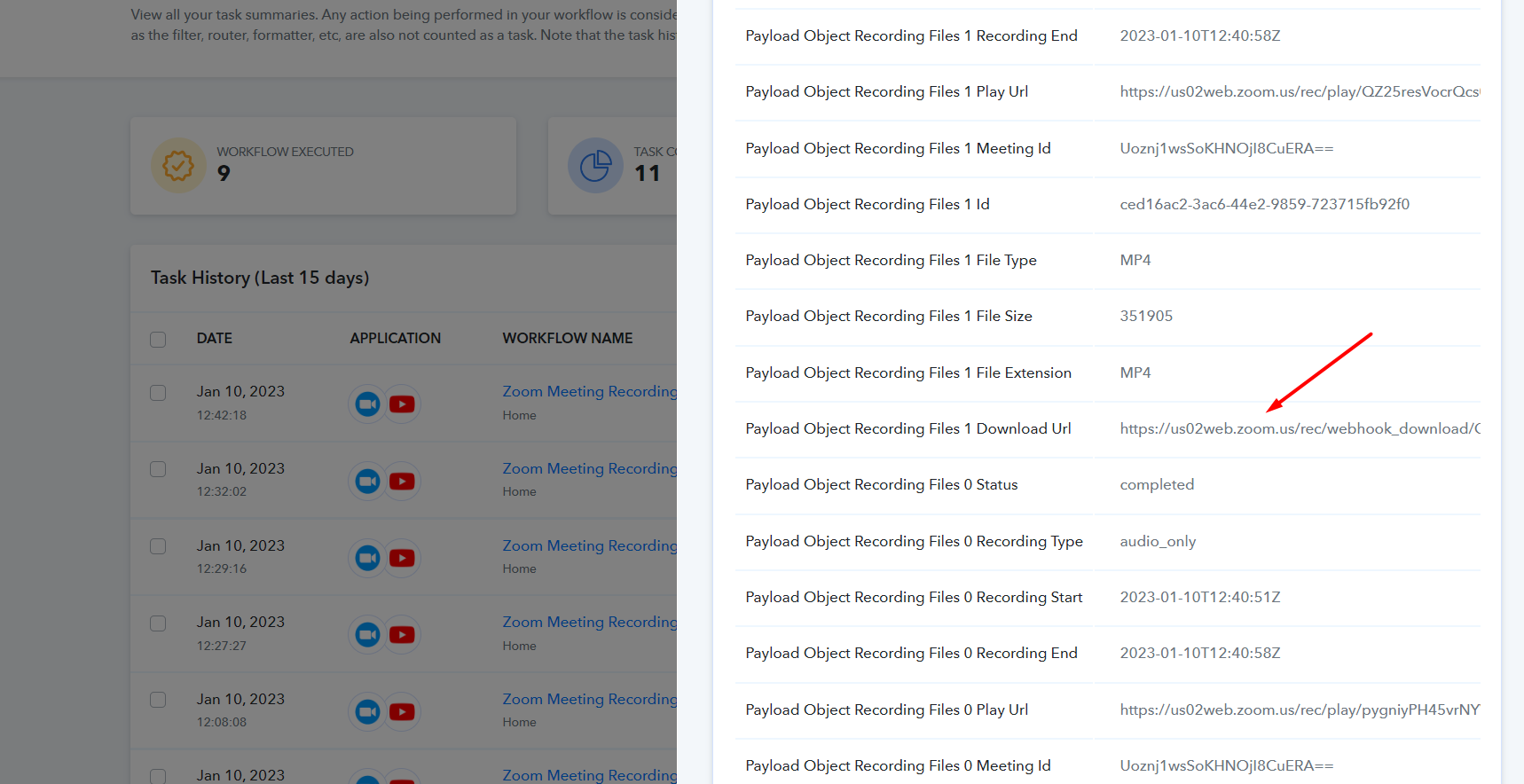 It will work for you.
Do check and let us know about it.
Regards
Subin
Pabbly.com
P.S. - Please post all your future queries on our forum for quicker assistance -
https://forum.pabbly.com/