I am hoping to create an invoice or sales receipt in QBO from data that comes into Pabbly from a form.
I have the form connected and data, no issue.
I selected the create an invoice with line items as my action

It appears one can put in a different line description for each line, as well as a different quanity, and different price ... just by listing them, separated by a comma.
However, you can only use ONE product/service code?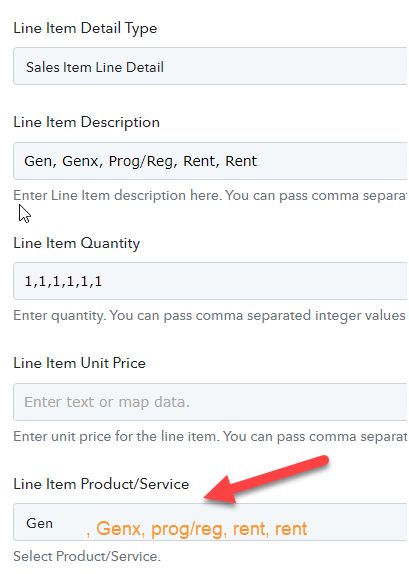 Multiple line items on an invoice, would usually mean you need different products/services on each line.
This is what the QBO sales receipt / invoice should look like:
Am I missing something with the product/service code not being able to be unique on each line, or is this just not available to us?
Thanks so much